A 10-Year Vision
In November 2019, the Board of Directors for Hope for Haiti's Children developed Project Hope, a long-term plan with the ultimate goal of providing a comprehensive and sustainable infrastructure to continually develop outstanding leaders. Project Hope will fund the following:
Nurture
Double the capacity of our Thomazeau Christian Orphanage to house 24 children
Fund the construction and operation of a health and wellness clinic at our Hope Center in Thomazeau for the orphanage, the school, the church, and the community
Provide 5/day/week hot lunch programs in all of our schools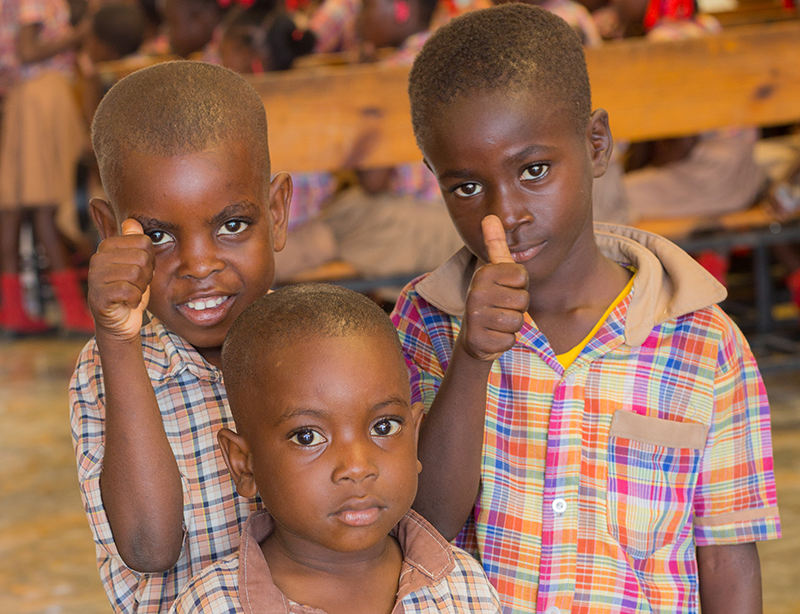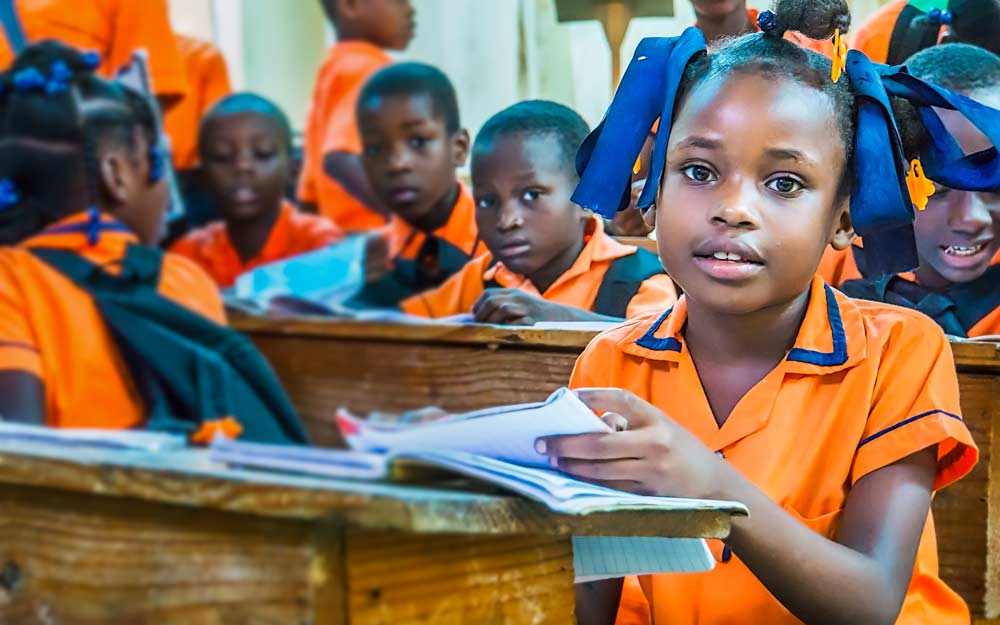 Educate
Hire a local, registered nurse in every school who will eventually be funded to work every school day to follow-up on the medical needs of the school children and provide health and wellness education for the children and parents
Improve learning opportunities for our children by building individual classrooms for each grade in every school rather than continuing to have schools where grades share an auditorium with partitions
Expand our schools so that all children can attend all the way through their 13th Grade in an HFHC-affiliated Christian high school and all children in our schools are sponsored.
Train
Expand the vocational and job training so that all our orphaned children have a skill they can use to earn a living as well as build a vocational training center to train teens to become electricians, plumbers, mechanics, and carpenters at our Hope Center.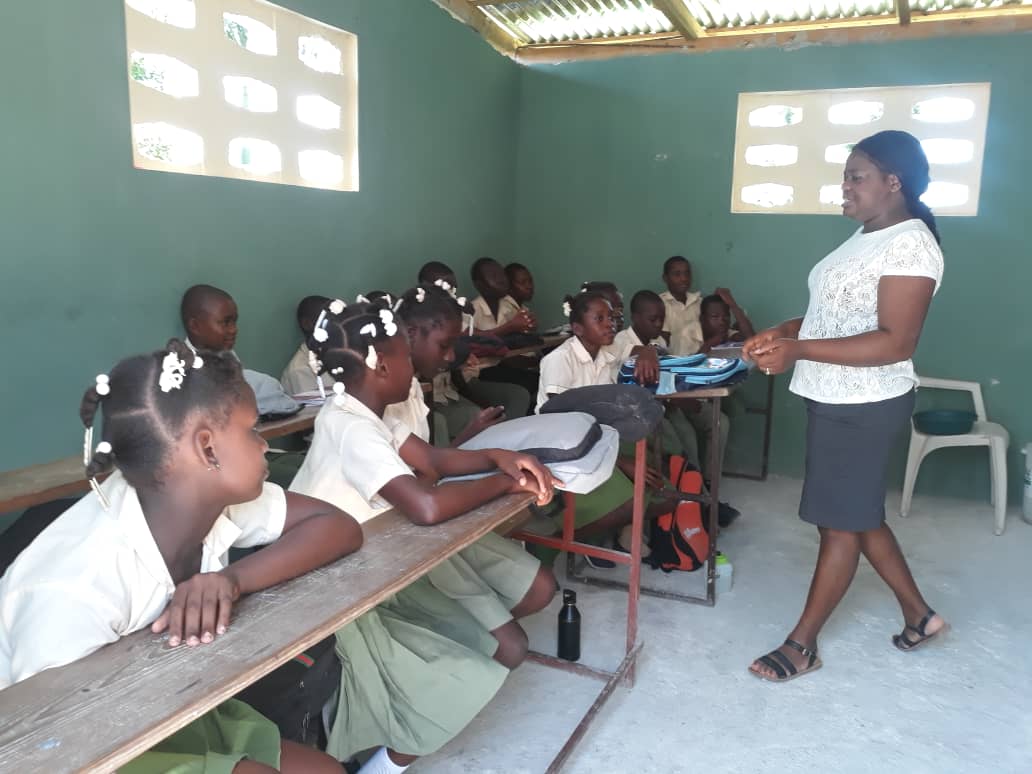 Let the little children come to me, and do not hinder them, for the kingdom of God belongs to such as these. –
Matthew 10:14
How You Can Make an Eternal Impact in the Lives of Haitian children
Project Hope is our plan to strengthen the programs and services provided to all our sponsored children. Some of our ten schools need significant capital investments. Project Hope plans call for two schools to be built and for additional classrooms to be constructed at existing schools. Each new classroom will need new desks and a chalkboard. Within the Project Hope framework, all students will receive spiritual training at their local schools and leadership opportunities at Camp Hope.
In response to the overwhelming need for adequate nutrition, Project Hope ensures that every student receives a nutritious lunch every school day and has access to clean drinking water. In addition, with so many families lacking health information and access, a goal is to improve accessibility of health care. Project Hope highlights the need for excellence in orphan care by planning facility improvements and by developing vocational training programs that will equip older students with essential skills for independent living.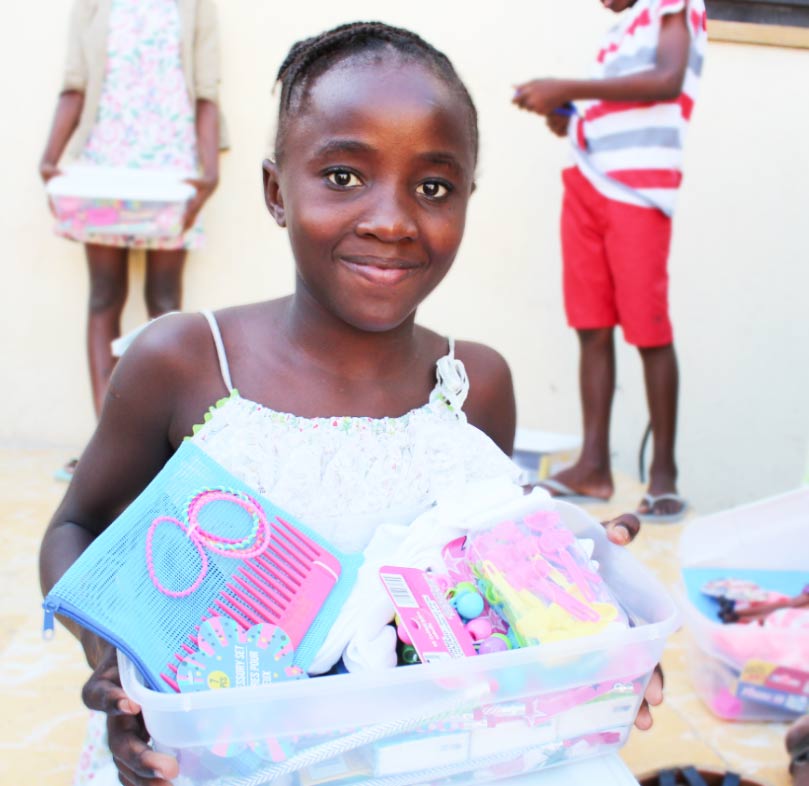 Thomazeau Christian School: Complete Secondary School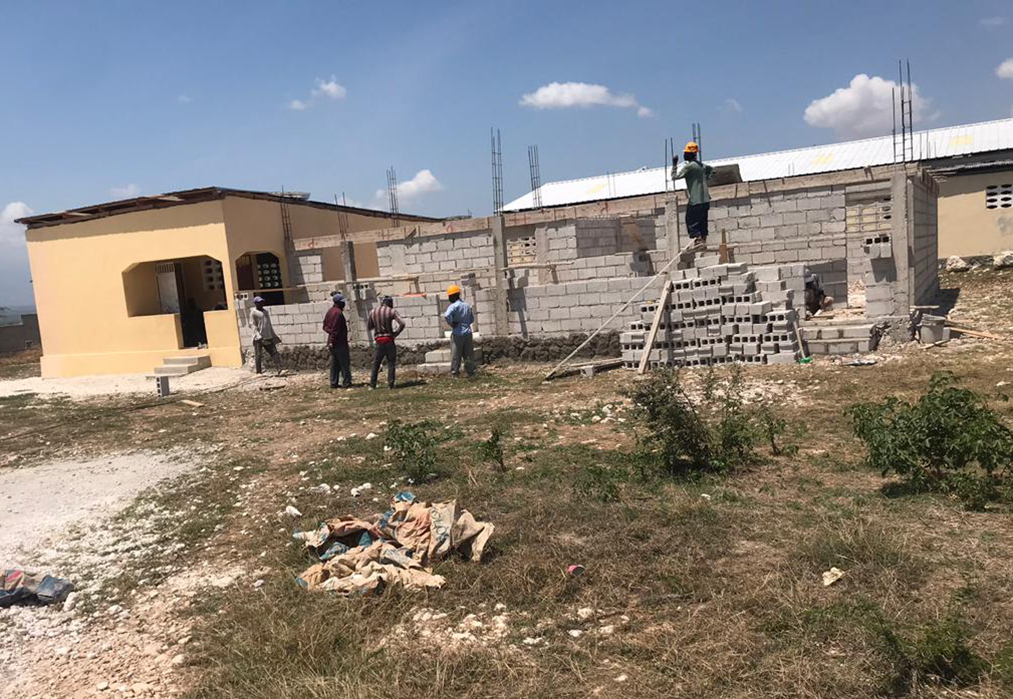 The Thomazeau Christian School educates over 525 children in K-9th grade. We have been focused on building one classroom a year as children promote but in 2022, we'd like to complete this school building in two phases.
Phase 1:
10th grade classroom, Teacher Resource room and office, Library and Computer Room/Lab
Phase 2:
11th-13th Grades (large rooms)
Solar Panels at the Thomazeau Secondary School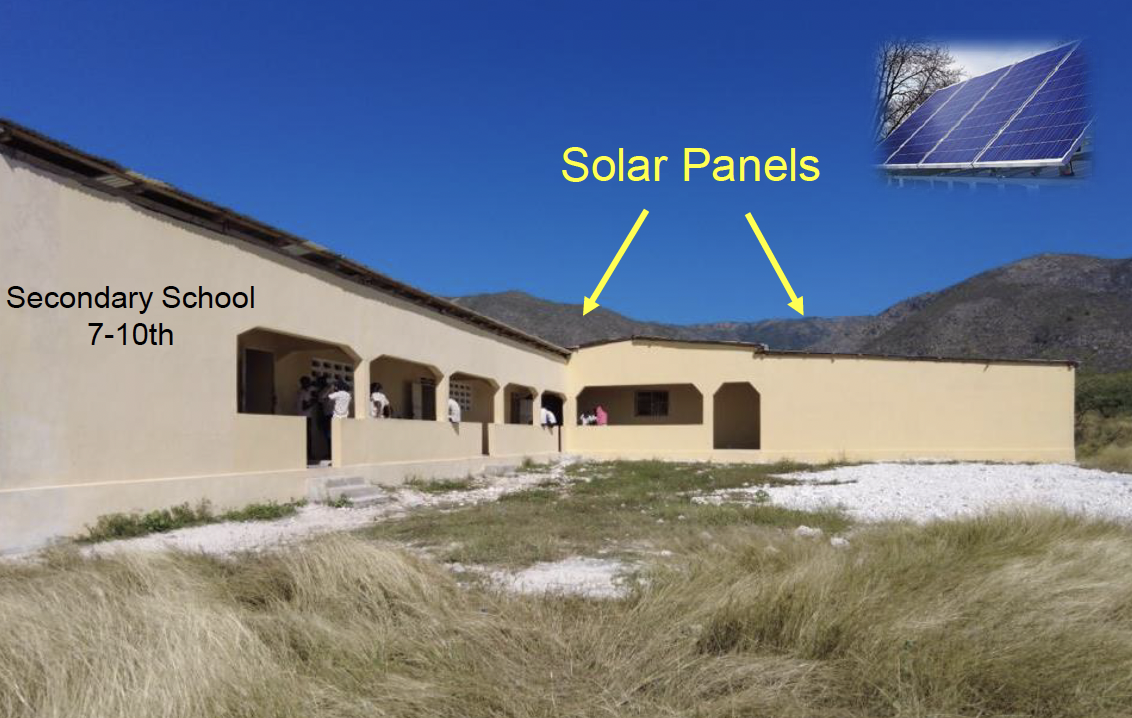 The new secondary school at Thomazeau needs solar panels to power their computer lab, lighting, and other educational equipment.
Cost: Solar panels, inverter, batteries and labor $40,000
Brajirois Christian School: Build Three Additional Classrooms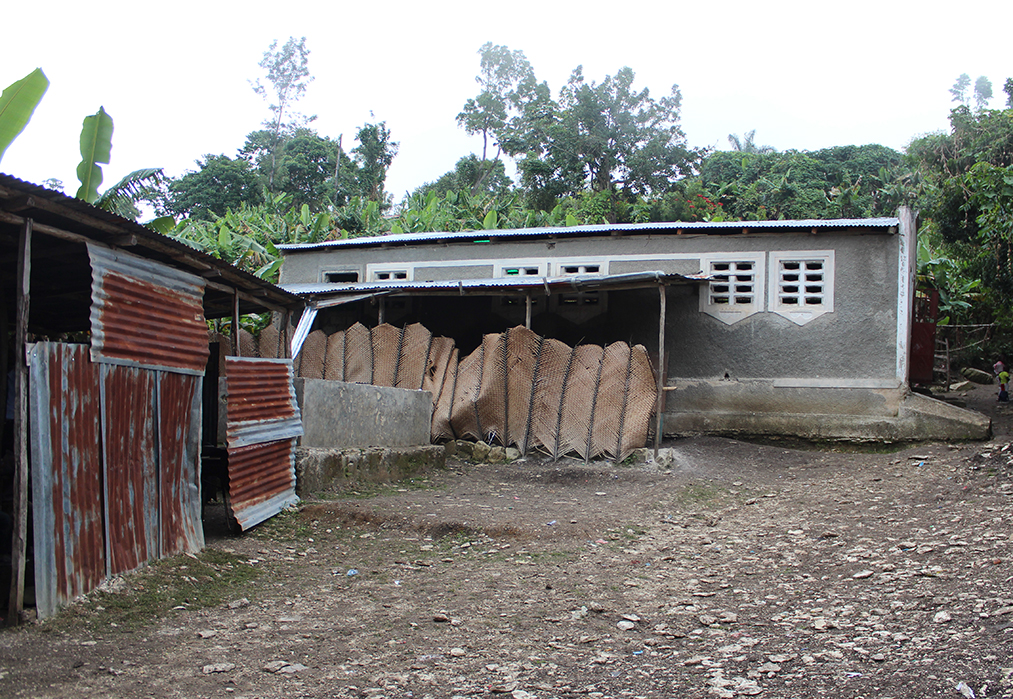 There are two issues facing this school:
1) This school is located right next to the road and there is no barrier between the school and the road. When motorcycles or vehicles pass by, children have the potential to be hurt.
2) Most of the classes meet inside the church building which is an open space with little privacy.
Our goal is to build three classrooms to provide all of the students an individual classroom. By building them in this location it will also create a barrier between the school property and the road (safety).
Robert Christian School: Build Three Additional Classrooms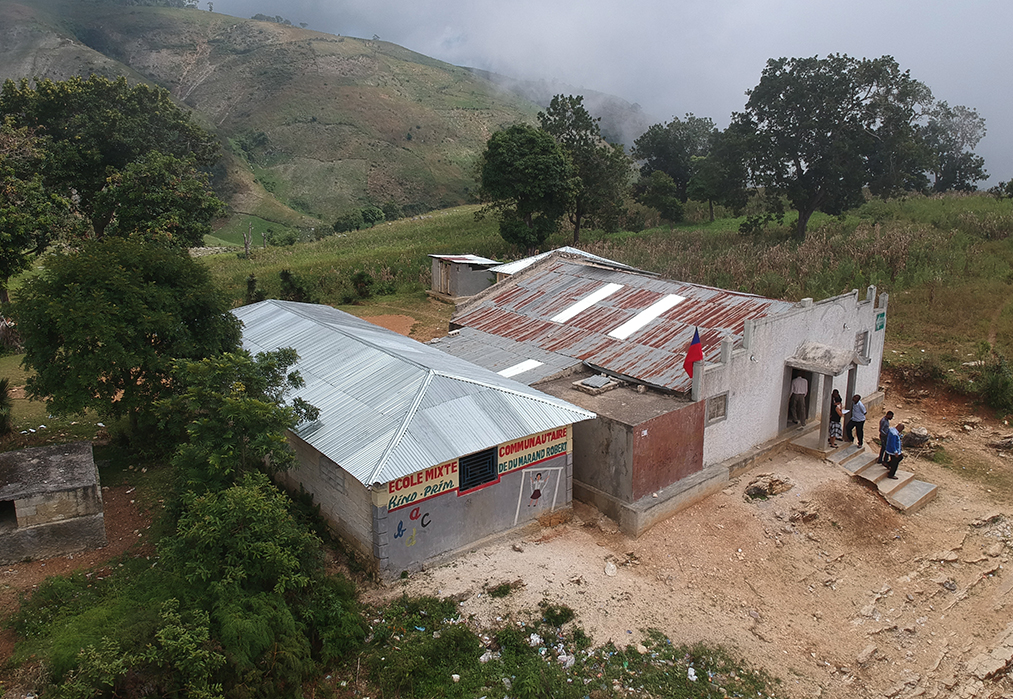 The Robert Christian School is located at the top of a mountain. When students reach the 8th grade, they must find extended family or friends to live with and attend a school at the foot of the mountain (3-hour walk). In 2021, HFHC purchased property to the right of the school so that we could expand to add more grades which would allow for students to remain with their families and complete their education. Currently, Robert educates 259 children in Kindergarten – 8th grade.
Dubuisson Christian School: Build Two Additional Classrooms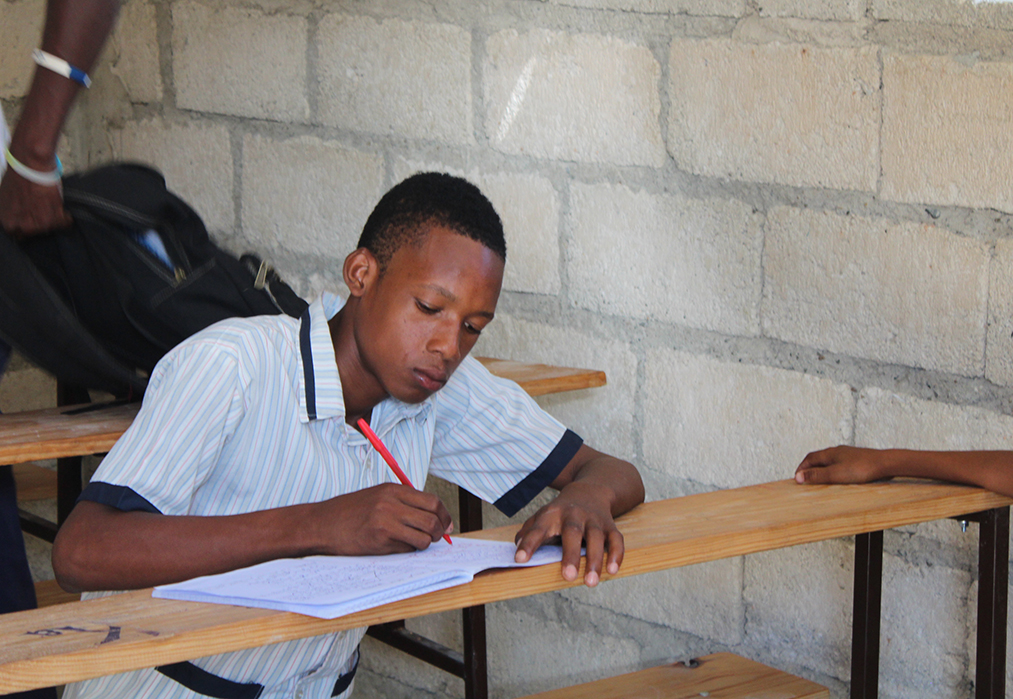 The Dubuisson Christian School is run with excellence. The principal has a great vision for the school and the staff is truly dedicated to the children here. Currently, they are educating students from K-11th grade. We'd like to add the 12th-13th grades here so that all students can complete their education in their community.
Nurses in Every School and Nursing Supplies for Each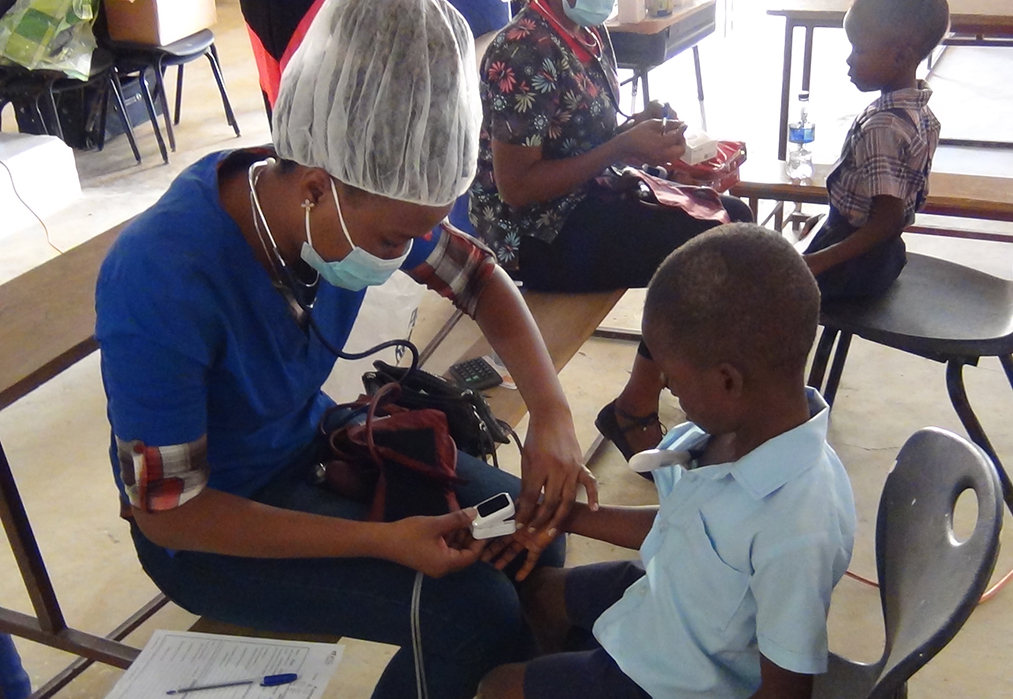 Employment of a school nurse in all 10 schools to oversee the health of the children and to teach health and hygiene classes. Each year, we resupply their nursing kits with OTC medications, equipment (if needed) and supplies.
New School Bus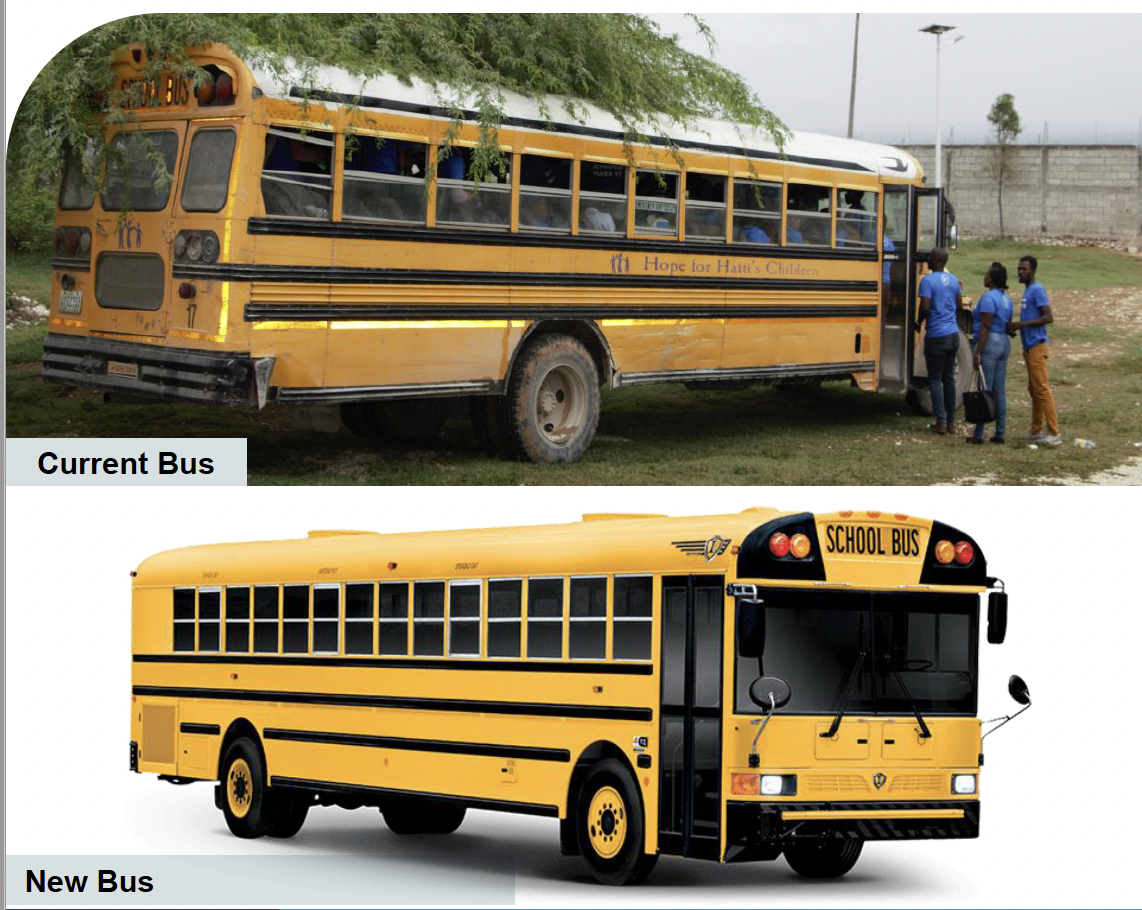 HFHC currently has one school bus serving the needs of our students in Port au Prince. This bus is older and in need of constant repair. Although it will still be used, we need an additional bus to meet the needs of our children going to/from school and to special events like Camp Hope.
Solution: Purchase a 30 passenger bus like the one pictured. These are sold in Haiti and are seen on the streets.
Cost: New or Used Bus in good condition $100,000
Teacher Training Workshop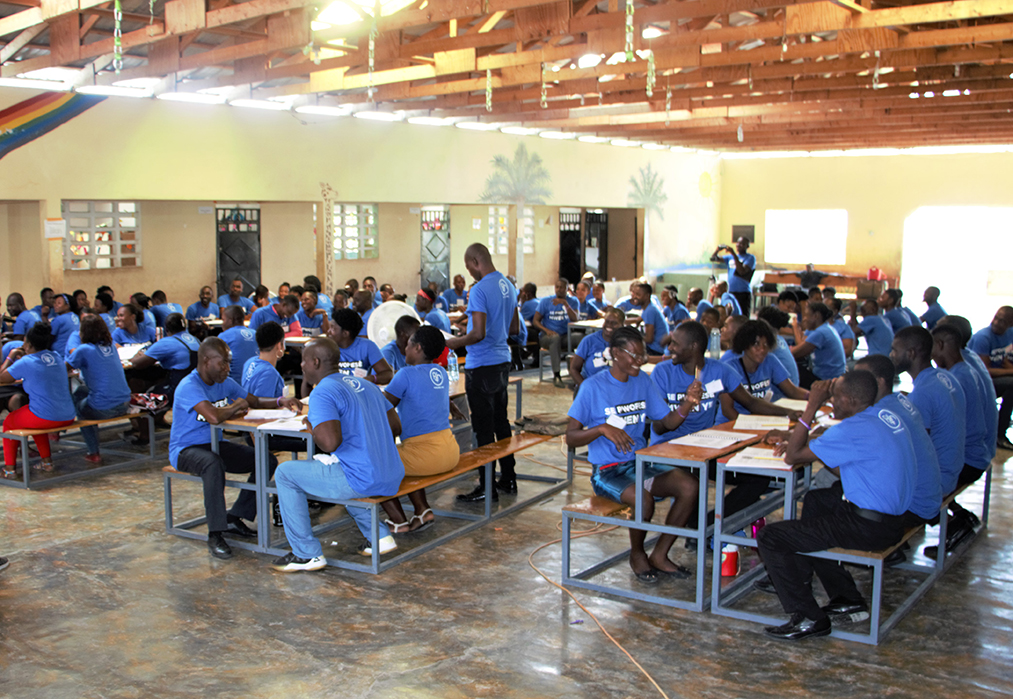 Each year, we invest in continued training for our school administrators. In 2022, a three-day Teacher Training Workshop was conducted by an all-Haitian training team for 80 teachers and 20 principals. This proved to be a great investment for our teachers and for their students! We want to do this in 2023 as well! We have funding for the workshop but need funds for transportation, food, and lodging for the attendees.
Mirebalais Christian School: Build 1st Floor of School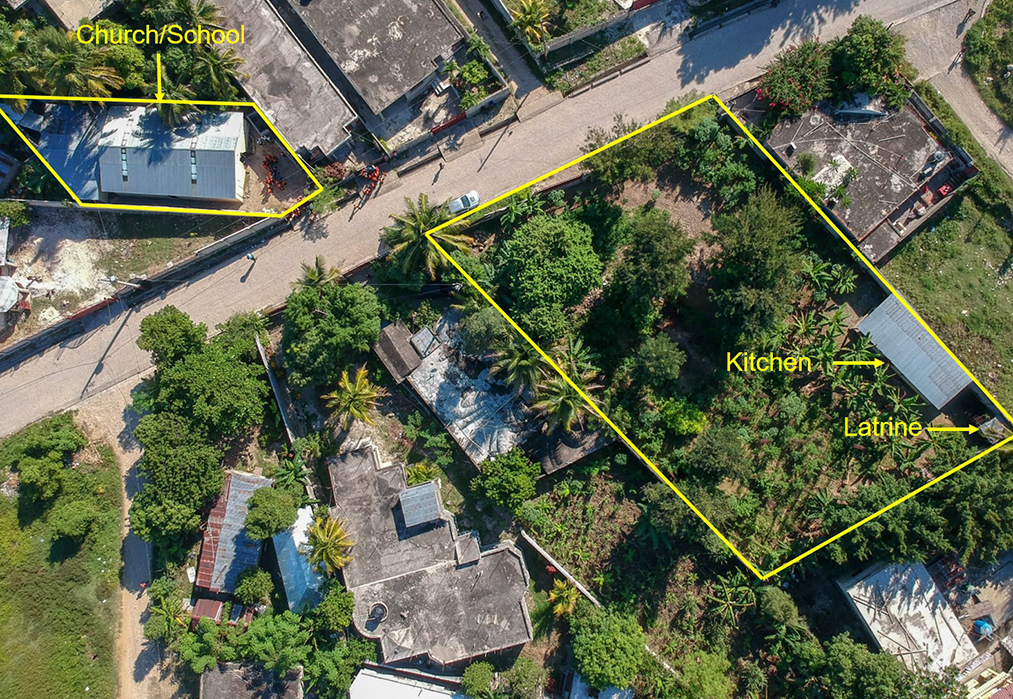 In 2020, the land was surveyed and leveled across the street from the existing church/school where the children meet. They are ready to begin the construction on the first floor of the Primary School. This school will educate over 200 students in grades K-6th grades.
Phase 1:
Dig footers & pour the foundation
Phase 2:
Build K-6th grade school building (1st floor)
Mirebalais Christian School: Secondary School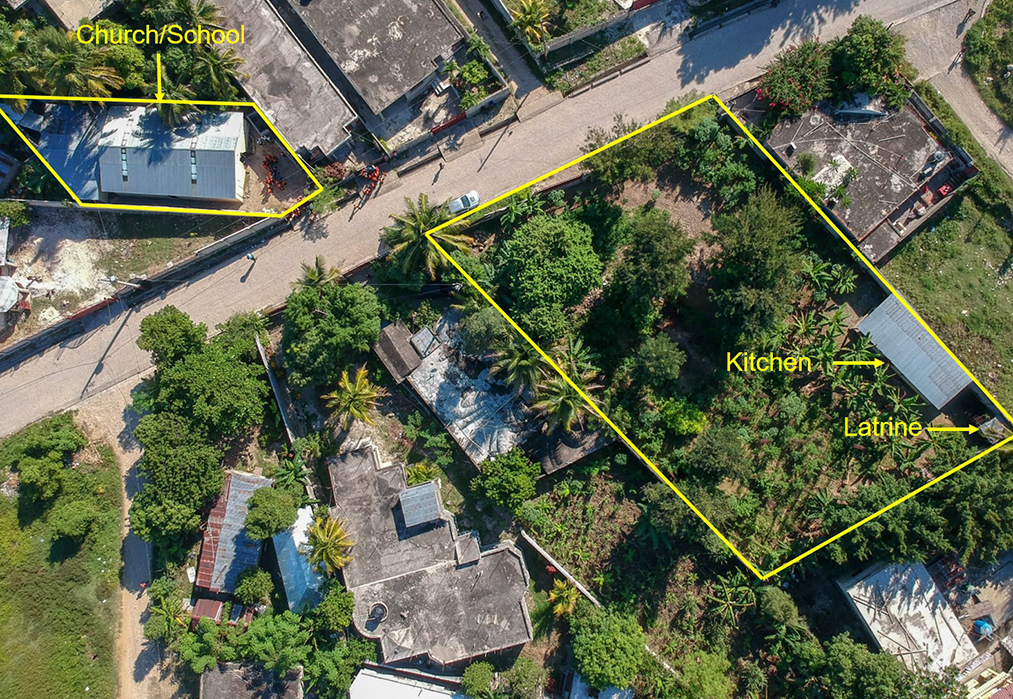 We want to complete the secondary school building so that the school can expand to serve children in the upper grades.
Solution: Build the 2nd floor classrooms, furnishings, plaster and paint –$250,000
Mirebalais: Preschool and Kindergarten with bathrooms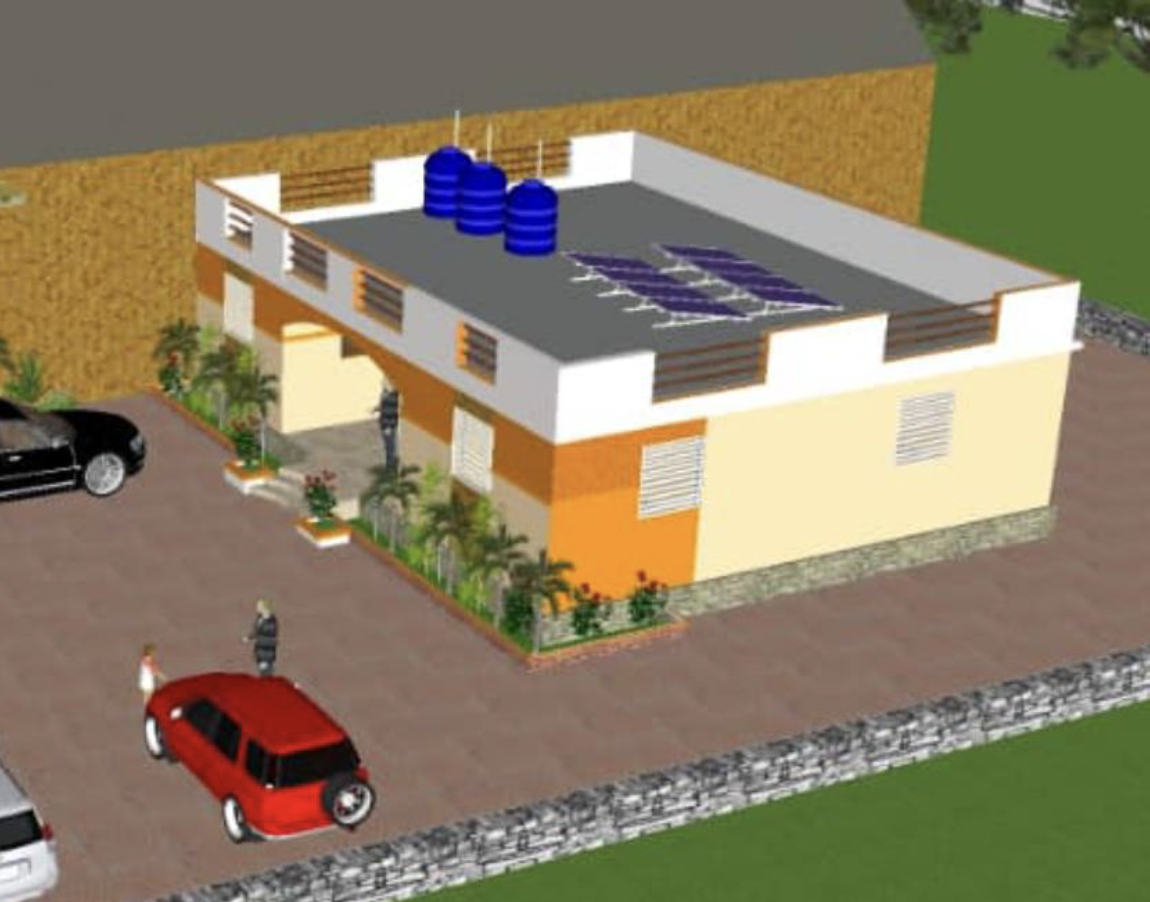 On the property at the Mirebalais school, we want to build a separate building for the preschool and kindergarten along with restroom facilities.
Click here to see the current progress being made on this project.
Cost: $120,000 to include three classrooms and restrooms
Brajirois: Office for School Administration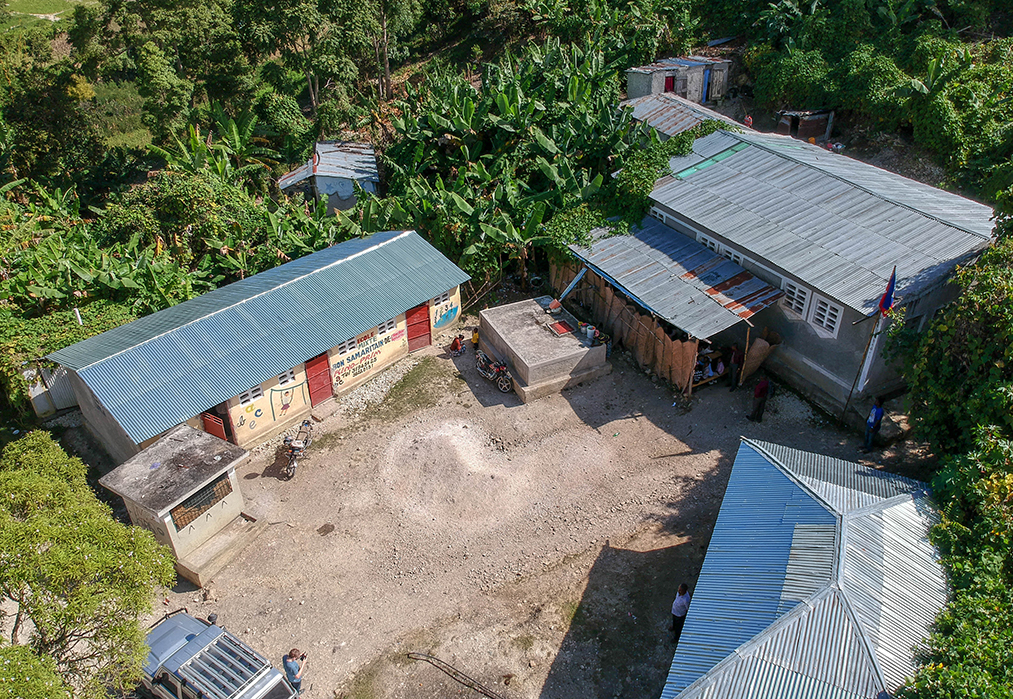 In 2017, a kitchen was built at the Brajirois Christian School. This building has two rooms: the kitchen is on the left and storage room for food is on the right. Since the Principal does not have an office, he shares the room where the food and supplies for school lunches are stored.
New Desks/Benches & Chalkboards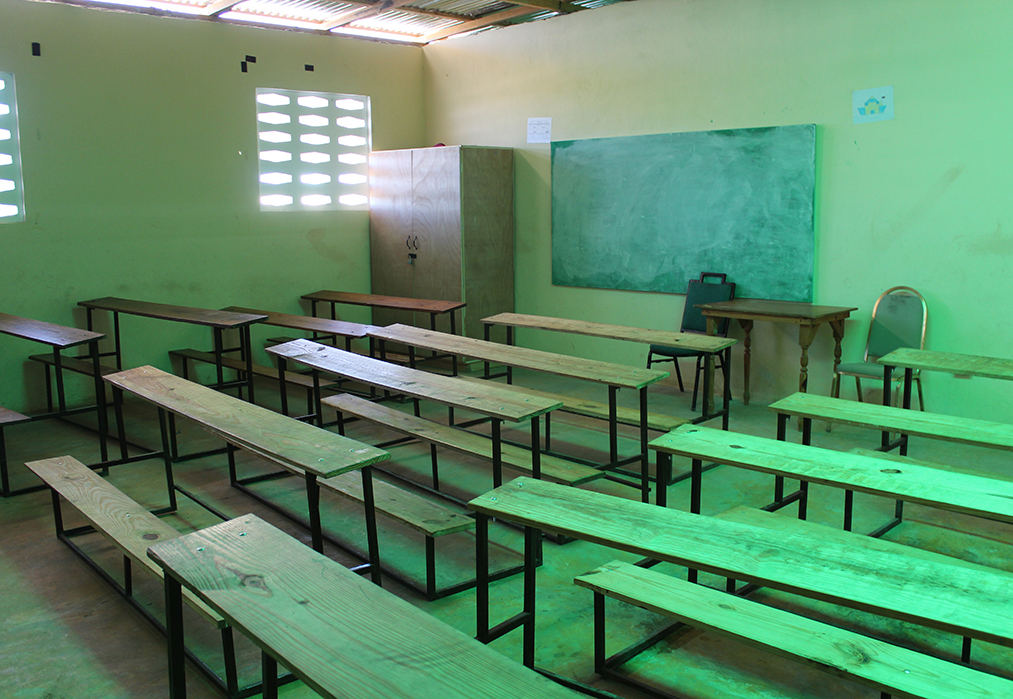 Project Hope 2022 plans call for 26 additional classrooms to be built this year! This expansion to upper grades will keep our sponsored children attending a school that is overseen by HFHC and prevent sending them to other community schools when they reach higher grades. Each new classroom will need new desks for students, a desk for the teacher, and a new chalkboard.
Delmas: Electric Pump for the Well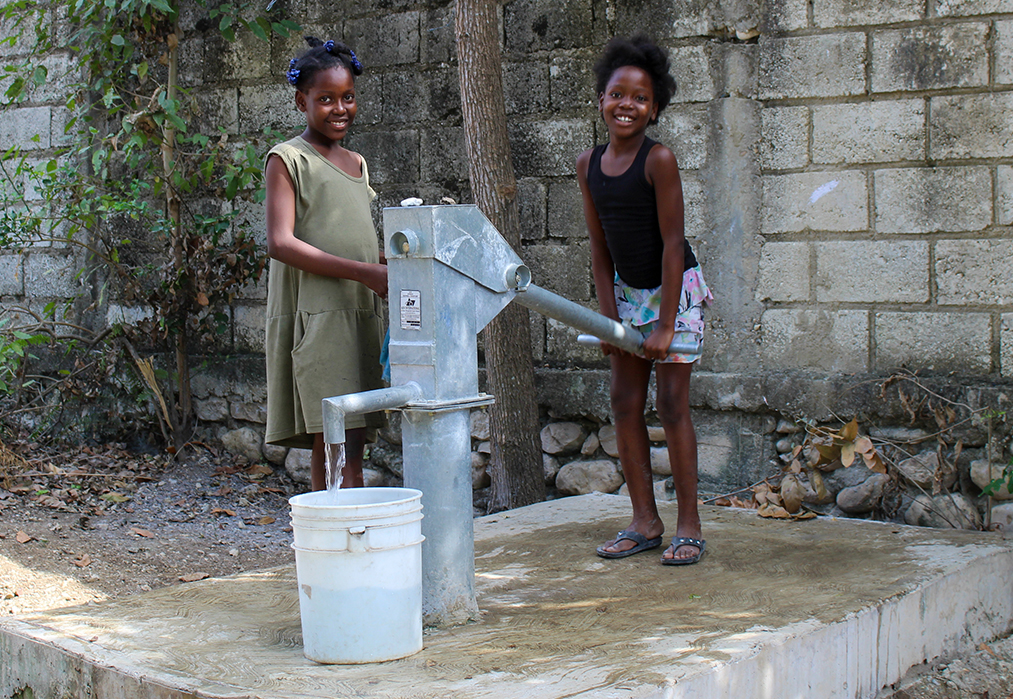 For many years, the Delmas Christian School had to pay for water to be brought by trucks and poured into their cistern. In 2021, a well was dug but water can only be pumped manually. By installing an electric submersible pump, the water can be sent directly to the cistern and eliminate the need to purchase water or carry it bucket by bucket.
Delmas: Preschool and Kindergarten with bathrooms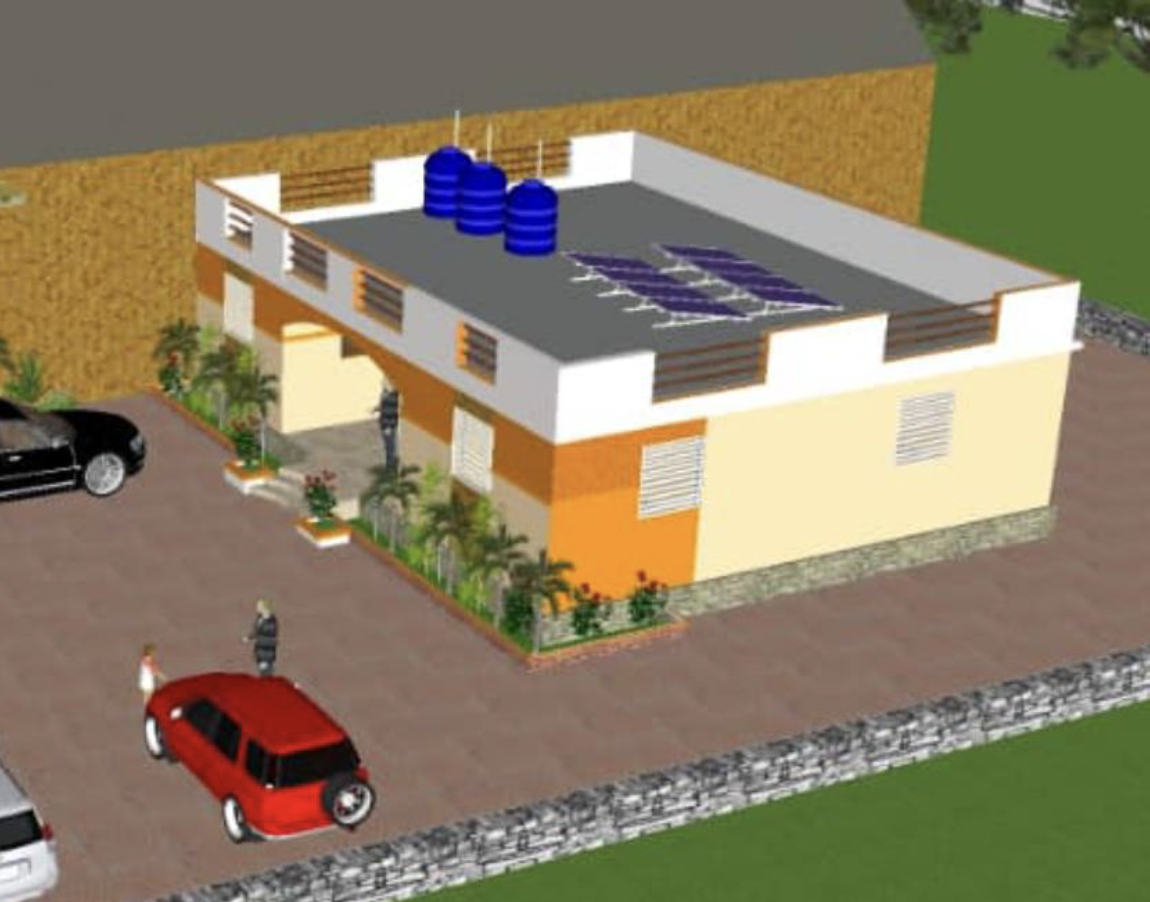 On property next to the Delmas school, we would like to build a preschool and kindergarten. Little children like to sing and need a place to play. This will be a perfect location for both!
Cost: $150,000 to include three classrooms, bathrooms, and paved area for parking and play.
Click here to see the progress being made on this project.
Cazeau School Play Area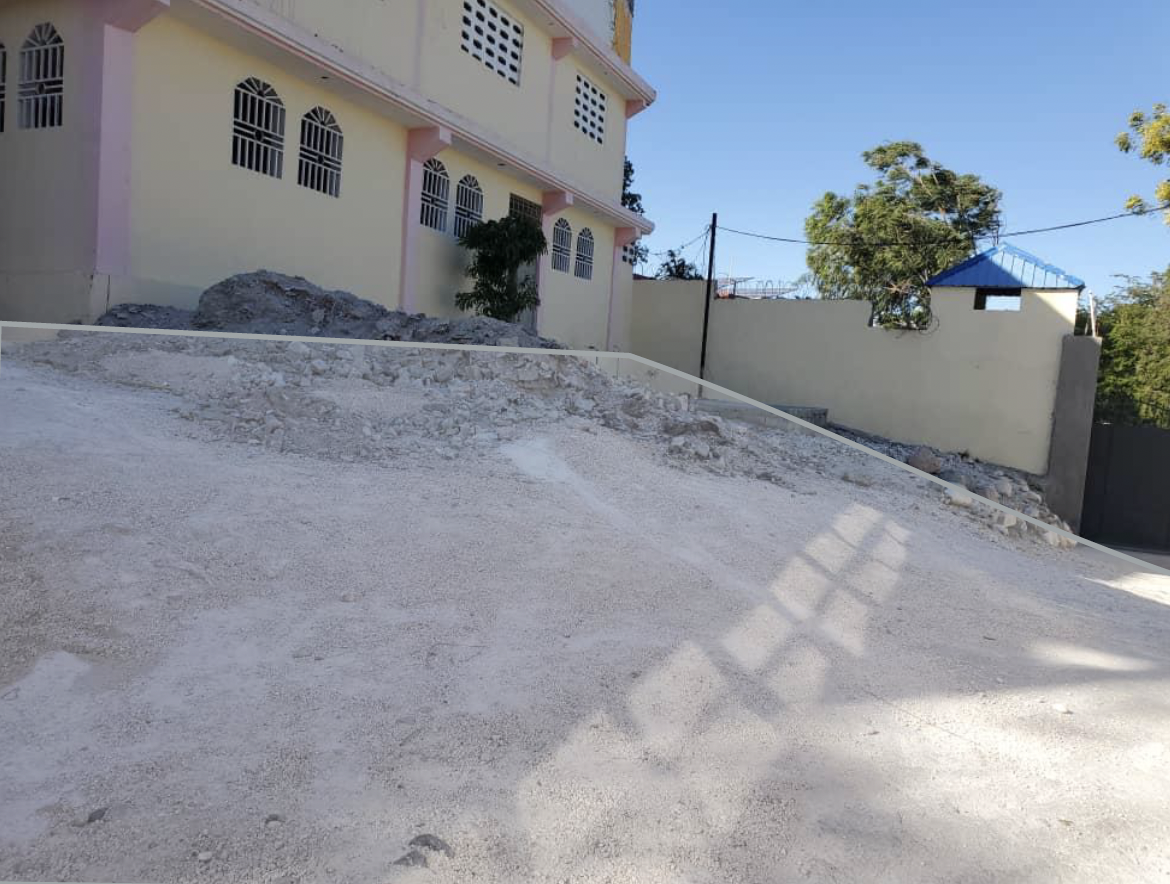 The area outside the front of the Cazeau school is sloped and erosion is an issue. We would like to make good use of this space and build a retaining wall and create a level playing area where children can play.
Cost: $40,000
Hiring Medical Staff for the Hope Medical Clinic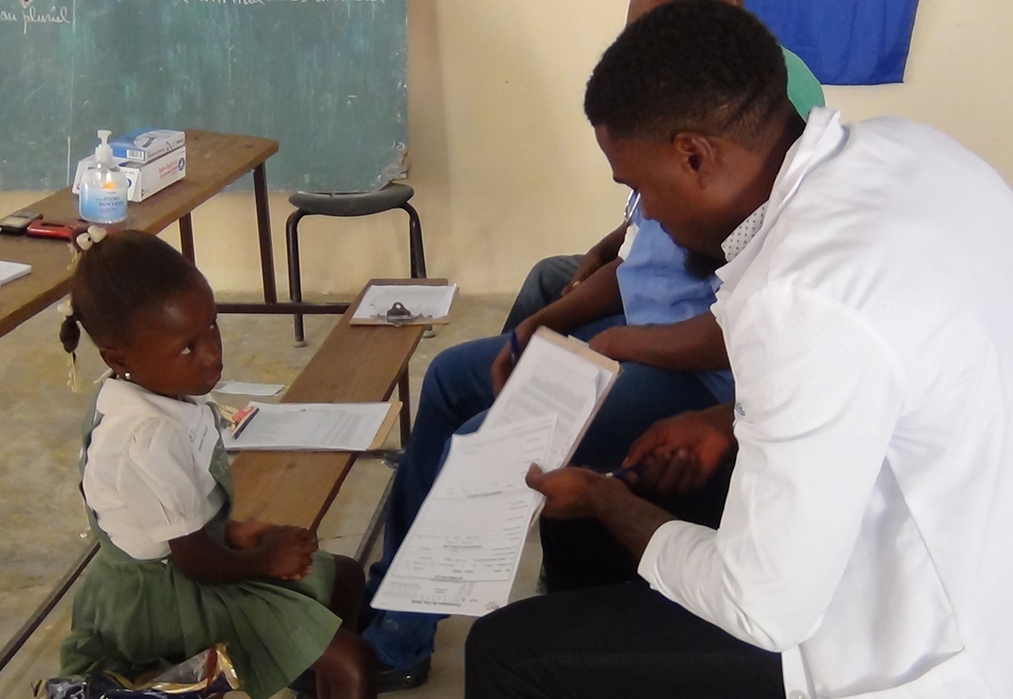 To run the Hope Medical Clinic two days a week, we will need to hire a doctor, nurse, pharmacist, receptionist, and provide security. This clinic will be open to serve over 1,000 children every Friday and Saturday.
Children's Health Clinic Two Days a Week and Medicines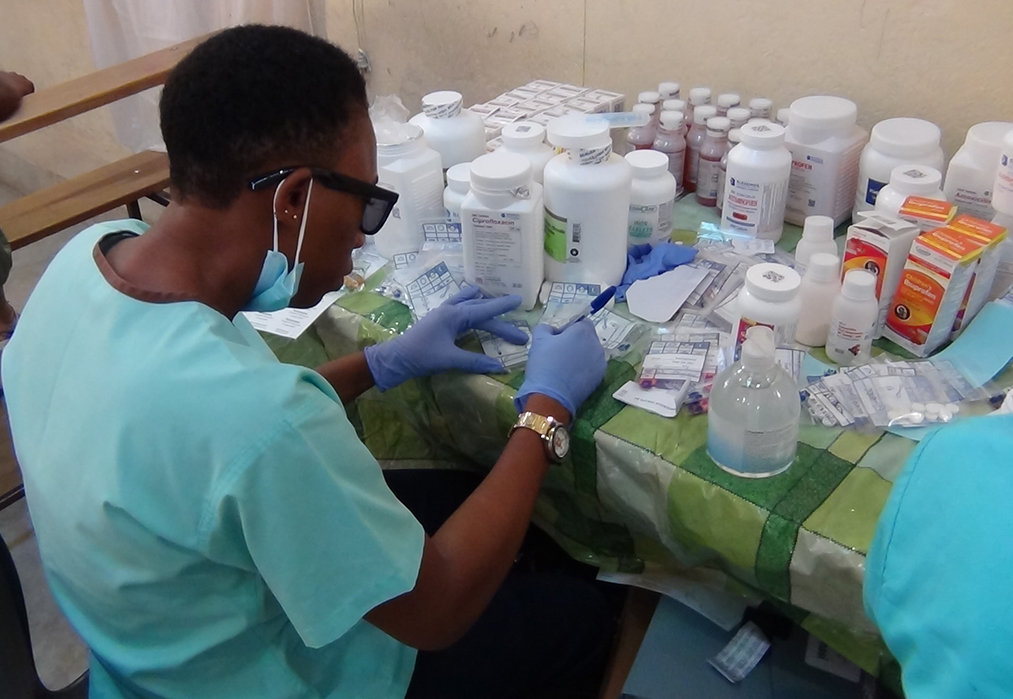 Hope for Haiti's Children Hope Medical Clinic in Thomazeau is ready to move in! By opening on Friday and Saturday, our children will be able to see a doctor and receive the medicine they need. This grant will provide for the medicine and disposable medical supplies required.
Purchase New Stoves for Five Schools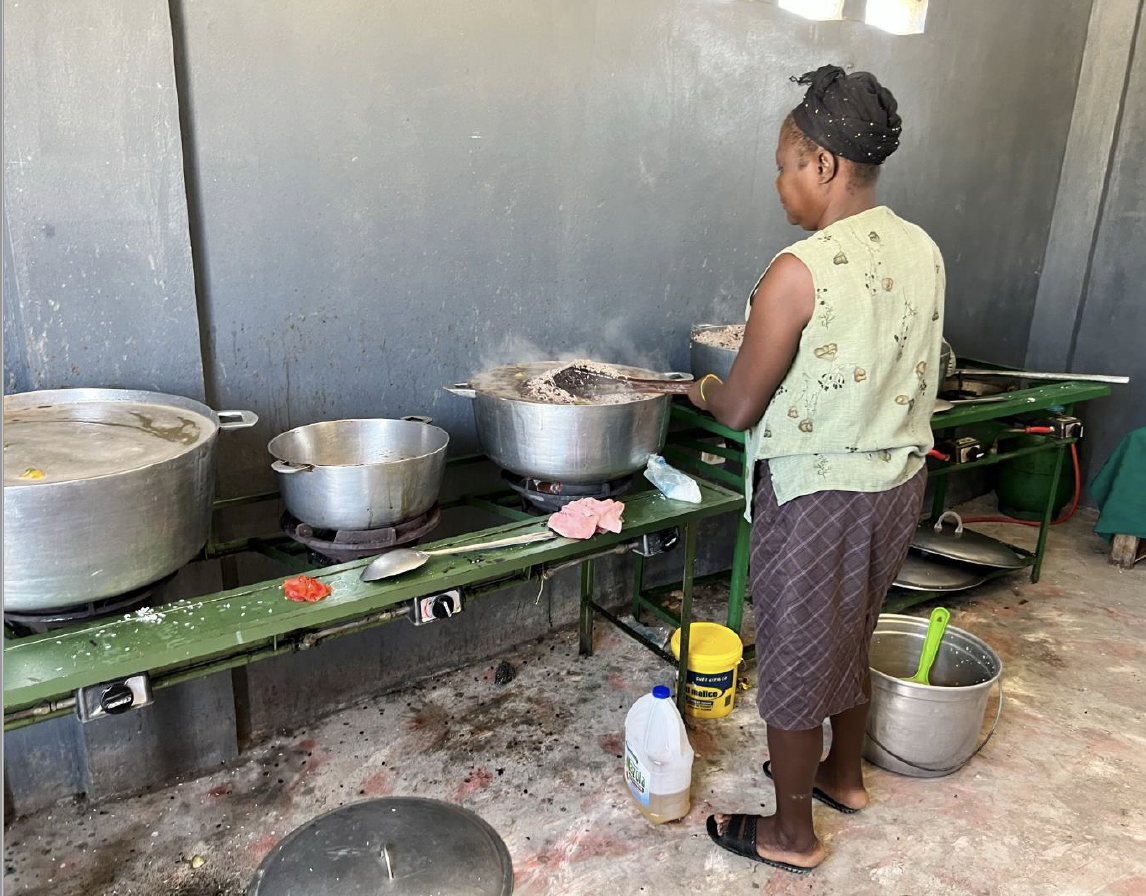 Over time, the burners and wiring for the stoves in the school kitchens wear out and need to be repaired or replaced.
Cost: $ 2,000 per school * 5 schools = $10,000 plus $600 for stove repairs
Renovation to the Goat House and Water System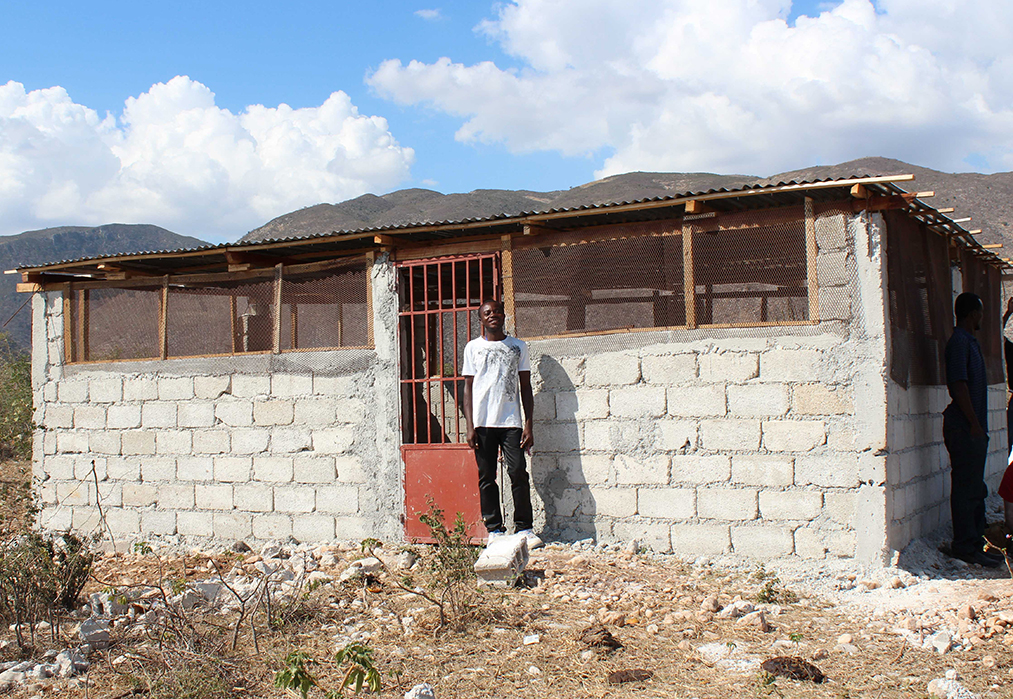 Goats have provided a source of income and protein for the children at the Thomazeau Christian Orphanage for many years. In addition, we have been able to train the children at the orphanage how to care for animals. The goat house was built in 2017 but is in need of expansion and renovation. This will enable us to purchase more goats and better care for them.
Click here to see progress being made on this project.
Training and Supplies Needed for the Animals and Gardens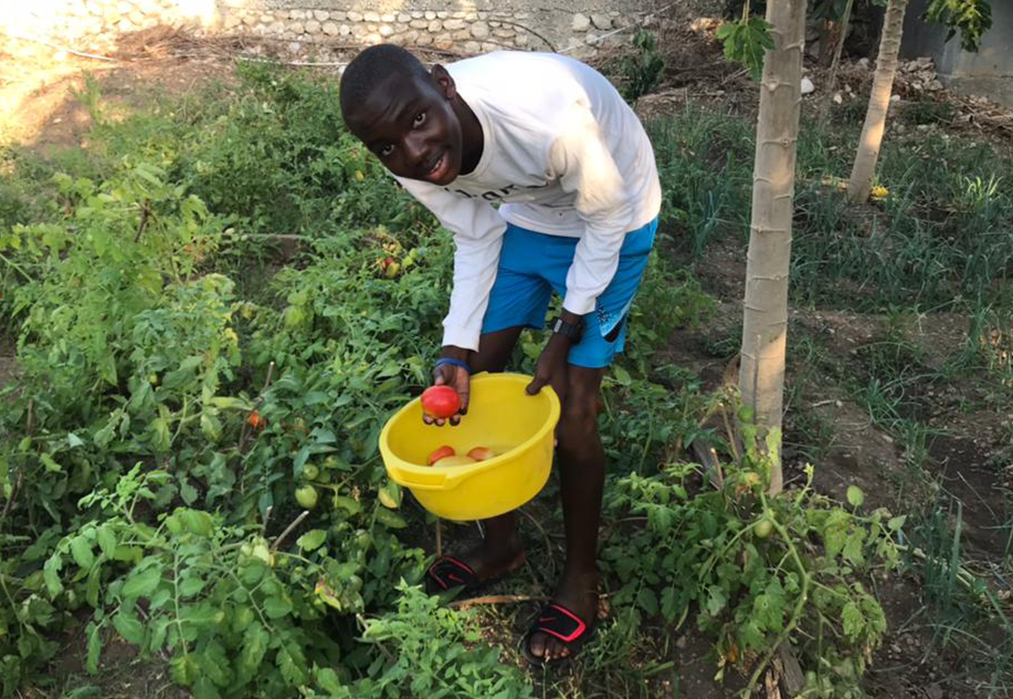 At both of our orphanages, we are training the children in how to care for chickens, goats, raise tilapia, and plant gardens. All of these projects are established but need ongoing funds to feed and properly care for the animals and gardens. It is our goal that they will one day be able to use these skills as they care for their own families.
Supplies for Bible Class Curriculum for All Students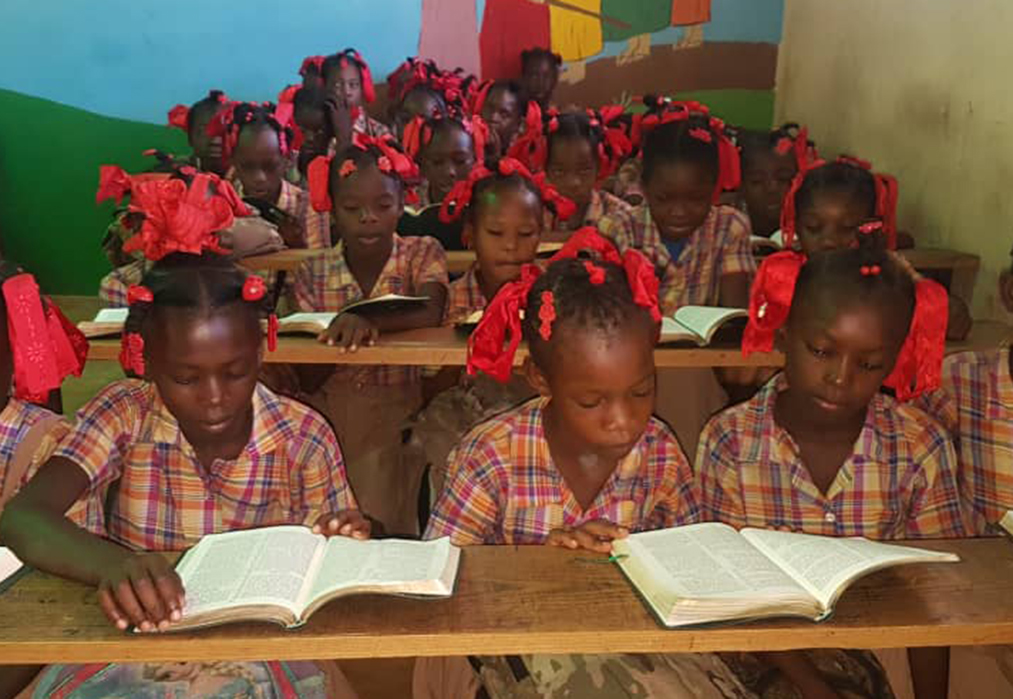 Every school takes a class to learn about the Bible. Part of their curriculum calls for a notebook to draw in and colored pencils, and Bibles. We'd like to supply all schools with these needed supplies.
Providing Opportunities for Children to be Trained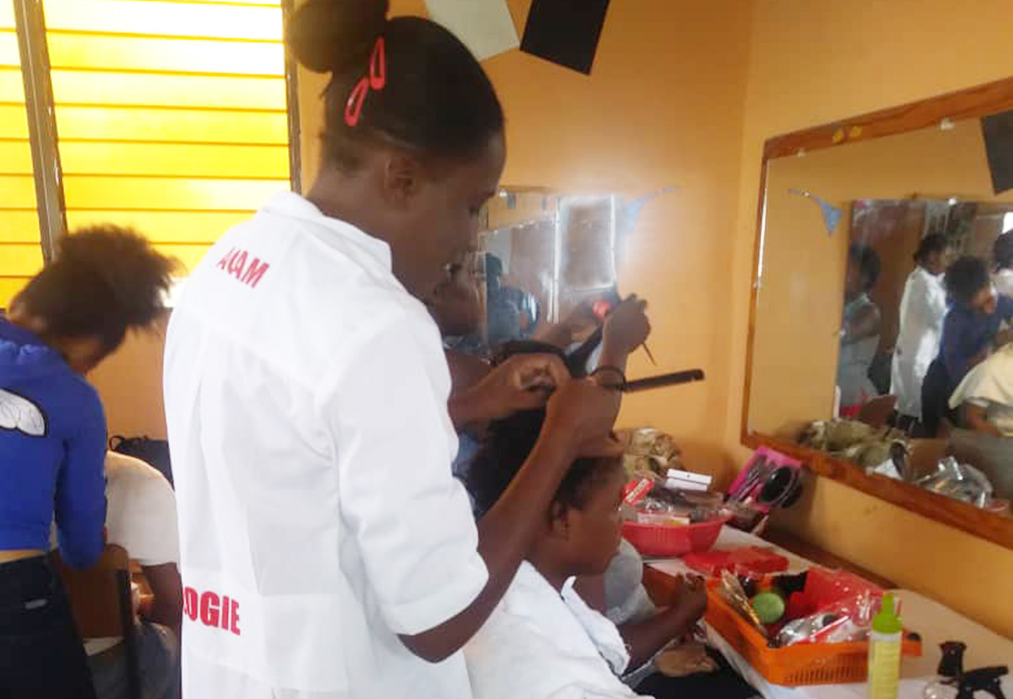 For the children who grew up in our orphanage and are past the age of 18, we are enrolling them in courses where they can gain a skill and be certified to find work once they leave the orphanage. We have children who are trained in nursing, solar technology, plumbing, electrician, tile work, etc. This program is called Promising Adult Continued Education Training (PACES). We seek sponsors to support students individually or those who give to this fund to help any student who qualifies.
New Basketball Court for Camp Hope and Schoolchildren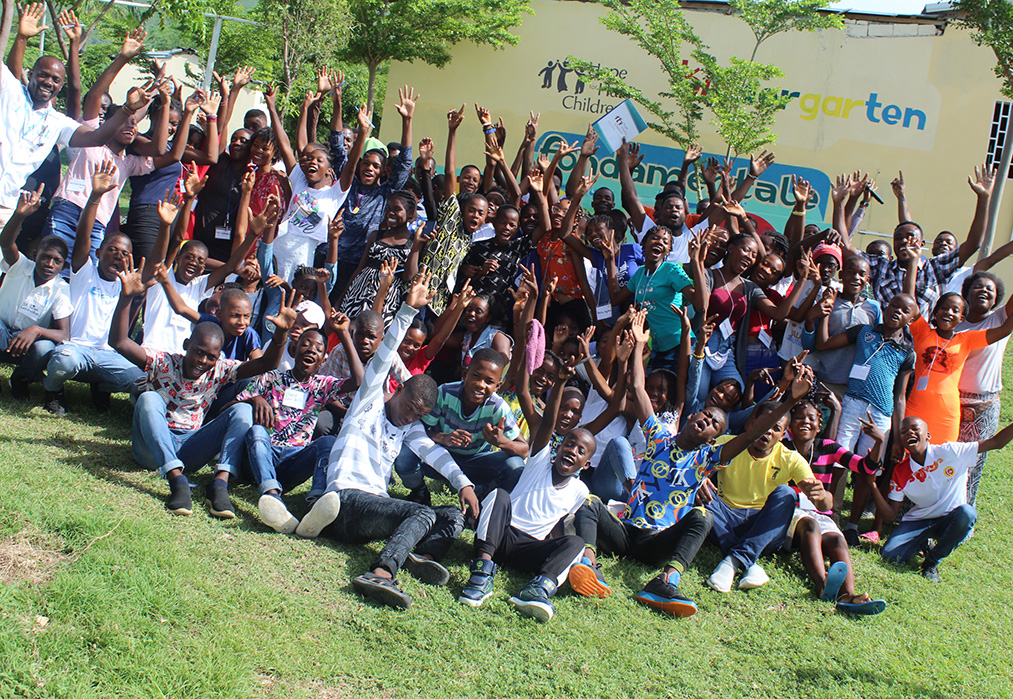 At the Thomazeau Hope Center, many activities for children are held. During the school year, 525+ children attend school, during the summer, over 200 children attend camp, and during the week, local teenagers come to Youth Group activities. In 2022, we'd like to build a large outdoor basketball court for all of them to use. This will be great for exercise and FUN!
Hinche Christian School: Complete 2nd Floor, Roof & Kitchen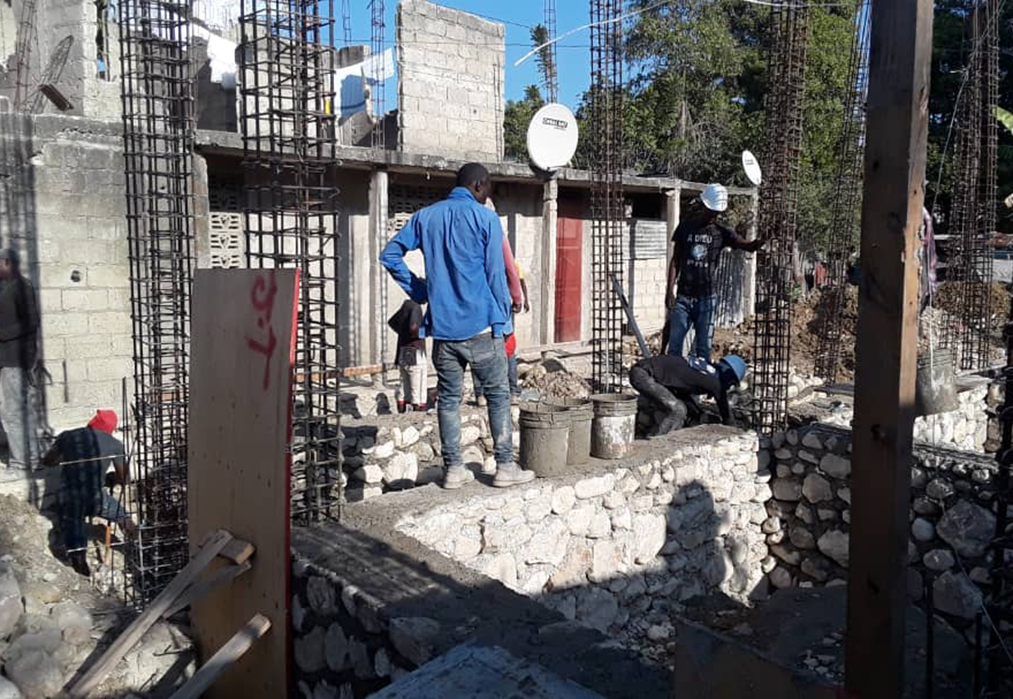 Demolition was completed in October and construction began on the 1st floor at this school in 2021. In 2022, we plan to complete the 2nd floor, a meeting area and kitchen on the roof.
Phase 2:
Construction of 2nd Floor/ Stairs to roof
Phase 3:
Construction of rooftop flooring/kitchen
Computer Labs with Tables, Chairs & Outlets in 4 Schools
Plaster & Paint the Walls, Finish Flooring, add Lighting to 2 Schools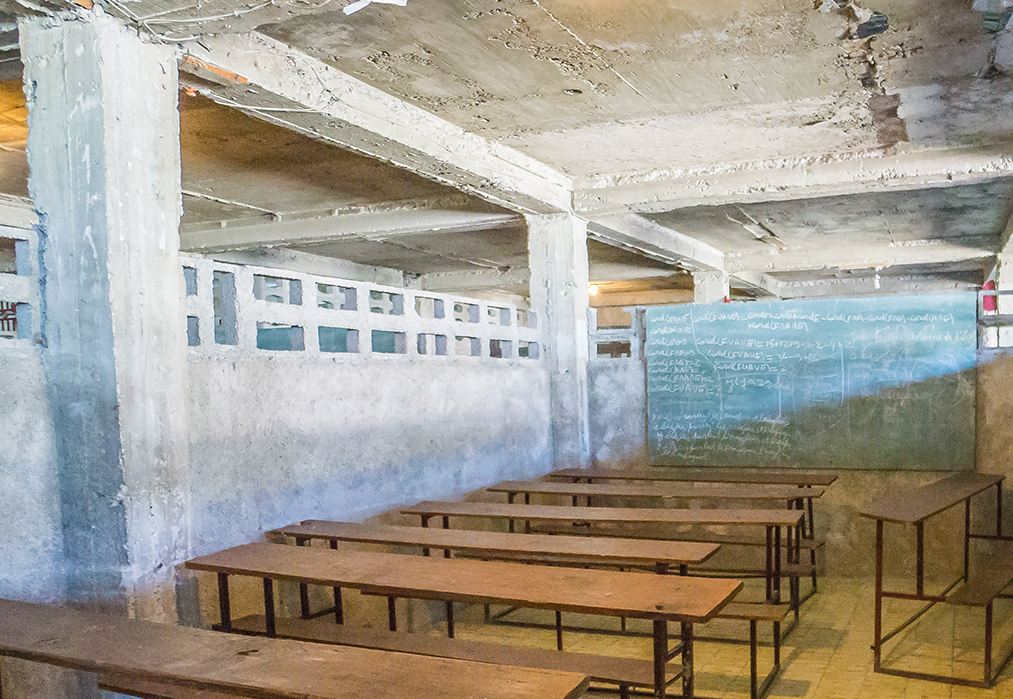 Two schools have made a start at having individual classrooms, but the walls still need plastering, the floors need to be finished, lighting installed, and the rooms painted. Our plan is to plaster and paint the classrooms with a light-colored paint; as well as wire all classrooms for lighting and install light fixtures.
Delmas Christian School with grades Kindergarten – 13th Grade
Cazeau Christian School with grades Kindergarten – 10th grade
Hinche: Rooftop Water Cistern and Water Filtration System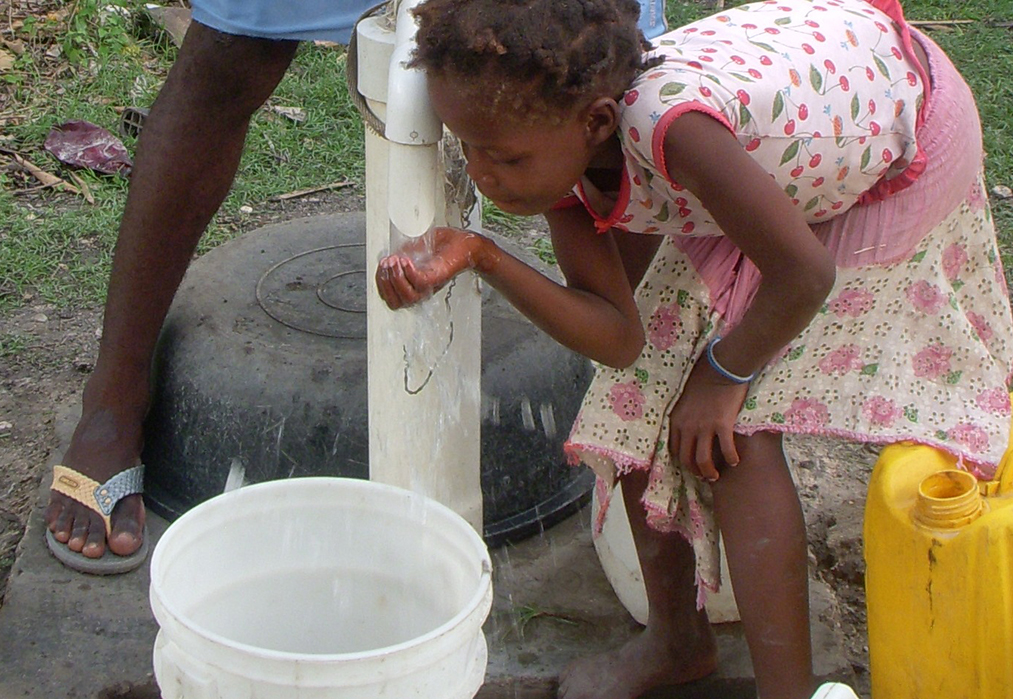 Once the Hinche Christian School is completed, we want to install a water cistern on the roof with a water filtration system attached. This will provide the school with clean water for their school lunch program!
Click here to see the current progress being made on this project.
Cite Soleil School: Build Two Additional Classrooms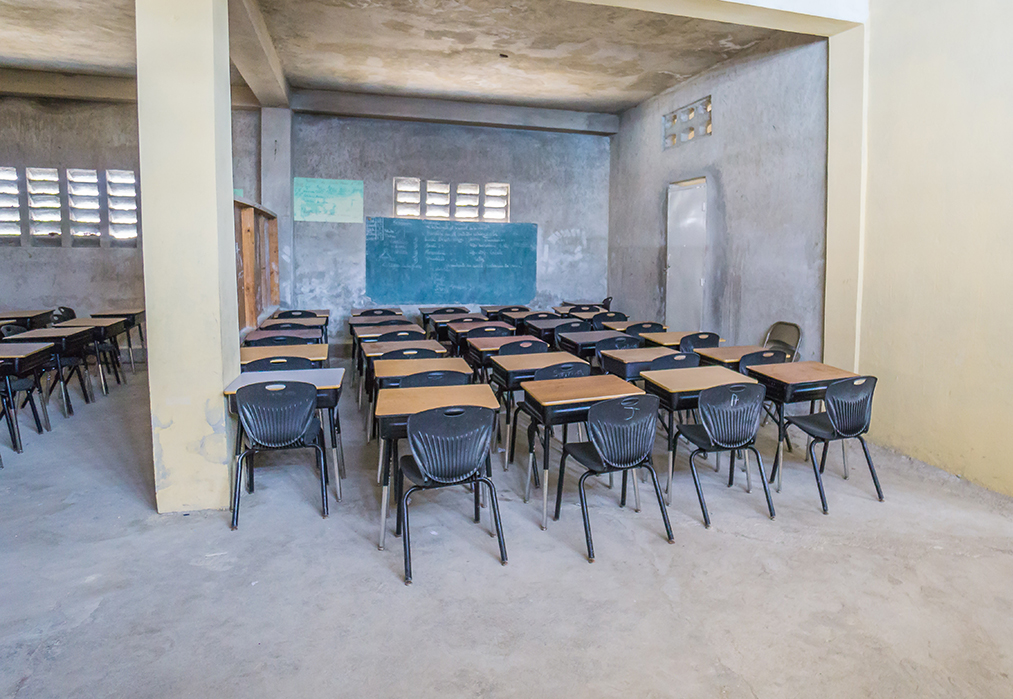 Since 1995, HFHC has been educating children in this community. Enrollment is now at 385 and the school goes through the 11th grade. With gang violence being a major concern, students who attend the 12th-13th grades must monitor the security situation before travelling to HFHC's other school which is located in the city. We would like to add grades 12th and 13th grade so that these students can complete their education in their own community.
Sewing, Computer, and English Classes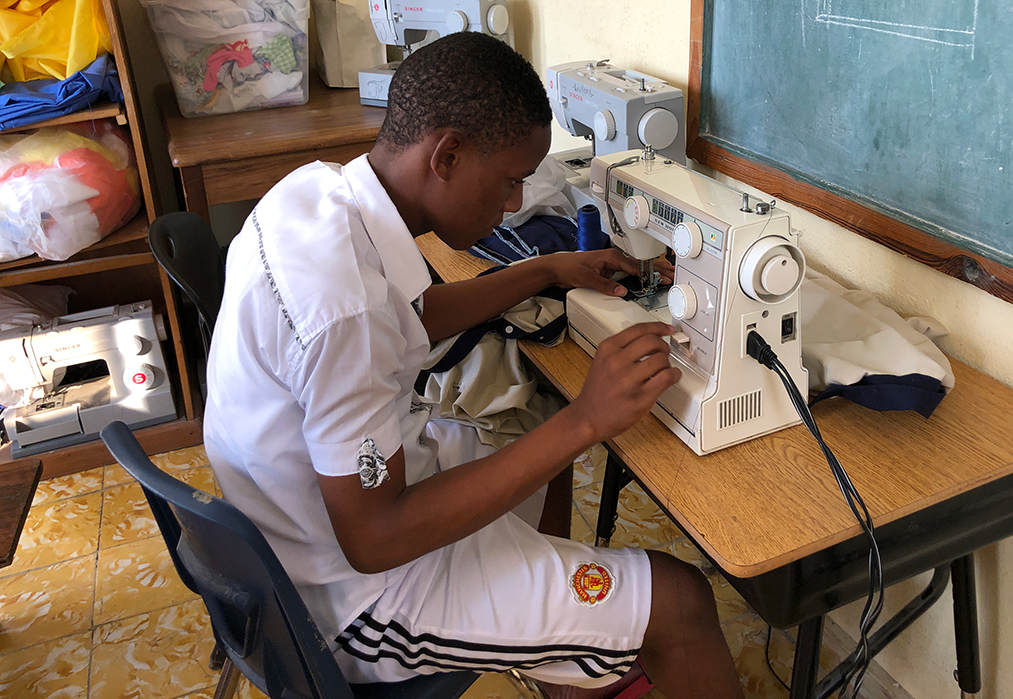 As our children grow up at our orphanages, we are continually trying to provide classes to teach them useful skills. They are learning sewing, tailoring, English, cooking, and computer classes.
You Can Help Today
Through a Child Education Sponsorship, you are helping to lift a child out of poverty and providing them the hope of a better life.
Every penny of your $36/month goes directly to help your sponsored child. No monies are taken out for fundraising or for U.S.
administrative expenses.