Christian Leadership Youth Camp
Each year, the Haitian teens in our sponsorship program are invited to attend Christian leadership youth camps. These summer camps include time for devotionals, discussion groups, and recreational activities for about 180 sponsored Haitian teens. The goal is to encourage and equip them to become mature Christian leaders in their homes, churches, and communities. Three sessions of camp are held in two different locations: younger students attend Camp Hope at Thomazeau, and older students visit the Global Outreach facility in Titanyen. These camps require numerous volunteers who will conduct four-day camps for students who are ages 13-17.
If you are interested in joining us as a staff member for a week of camp, please fill out a Mission Trip Interest Form.  For other questions, call us at (866) 314-9330 or email us at missions@hopeforhaitischildren.org.
Whoever is kind to the needy honors God
– Proverbs 14:31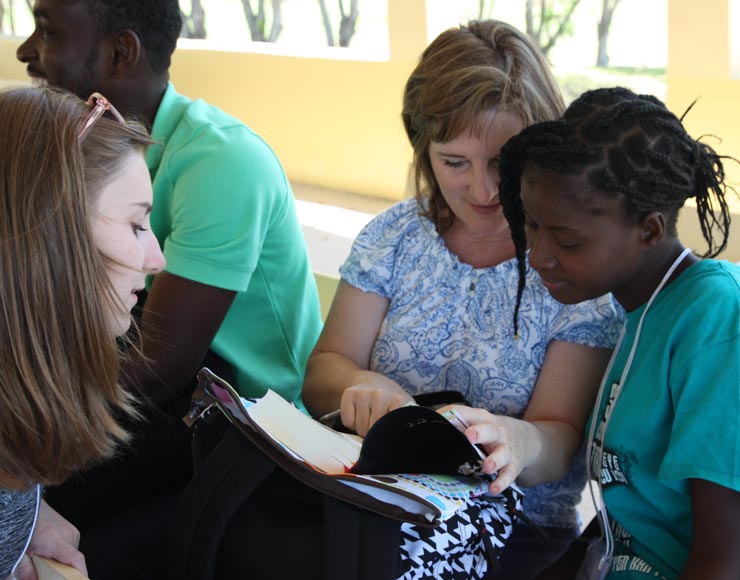 Community
Campers are physically separated from the powerful influences of their home environment and are immersed in a contrasting, Christ-centerd, loving community.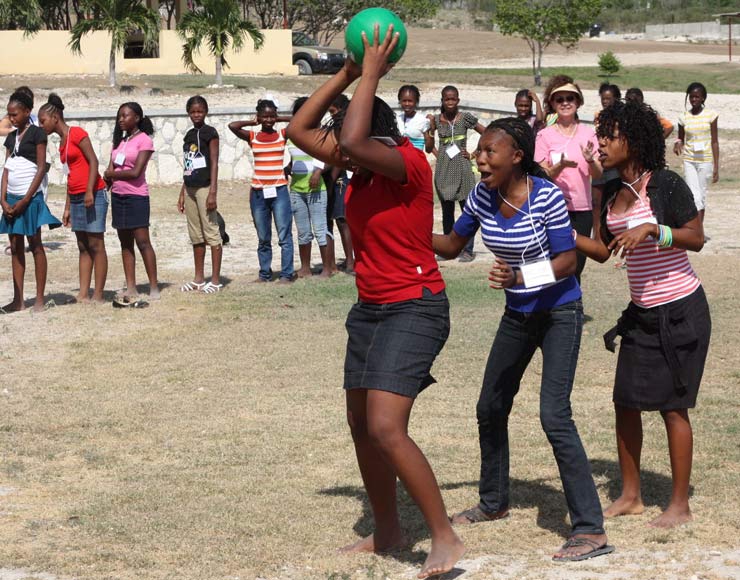 Relationships
The activities of daily camp life teach valuable social skills. The bonding that occurs through playing, worshiping, facing challenges, and learning together internalizes values taught and translates experience into character formation.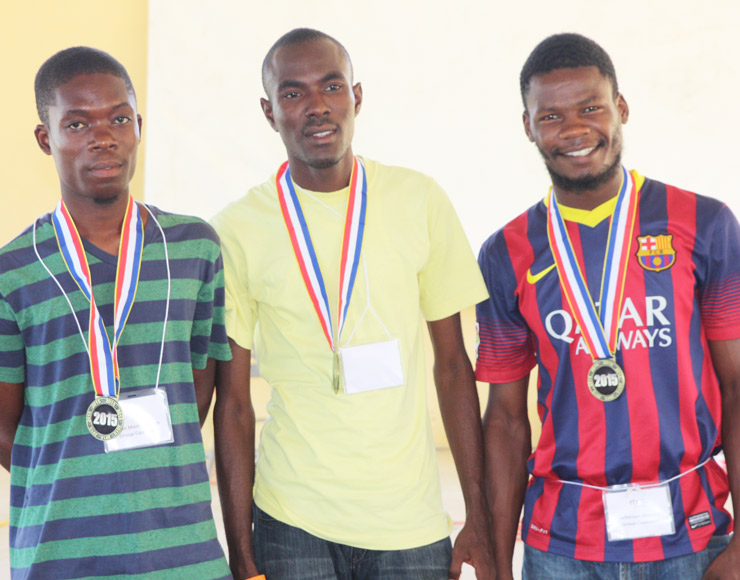 Leadership
At camp, teens are paired with a Haitian young adult team counselor and a U.S. mission team member who work together to lead their small group. Camps are ideal nuturing environments for developing leaders for church and society.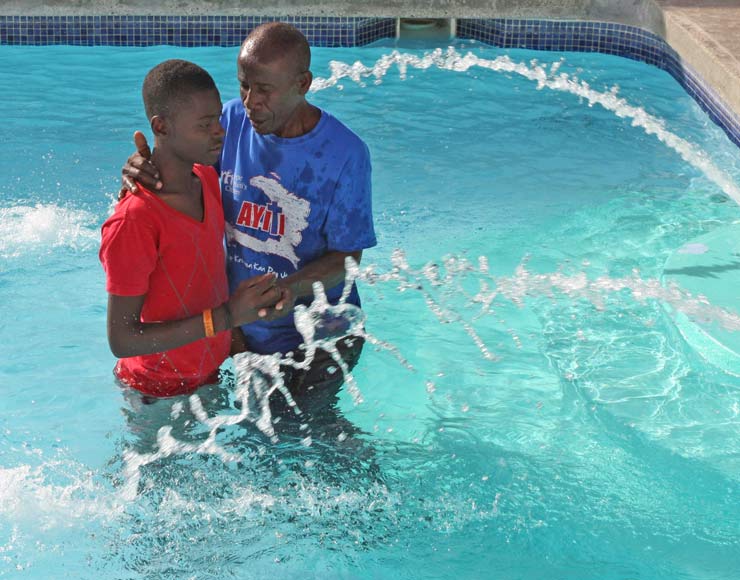 Christian Values
Leadership camps powerfully communicate spiritual truths and spur spiritual growth among campers as they spend time in the midst of God's creation, participate in Bible studies, worship, play, relax, and take time to reflect.
Updates from 2021 Christian Leadership Youth Camps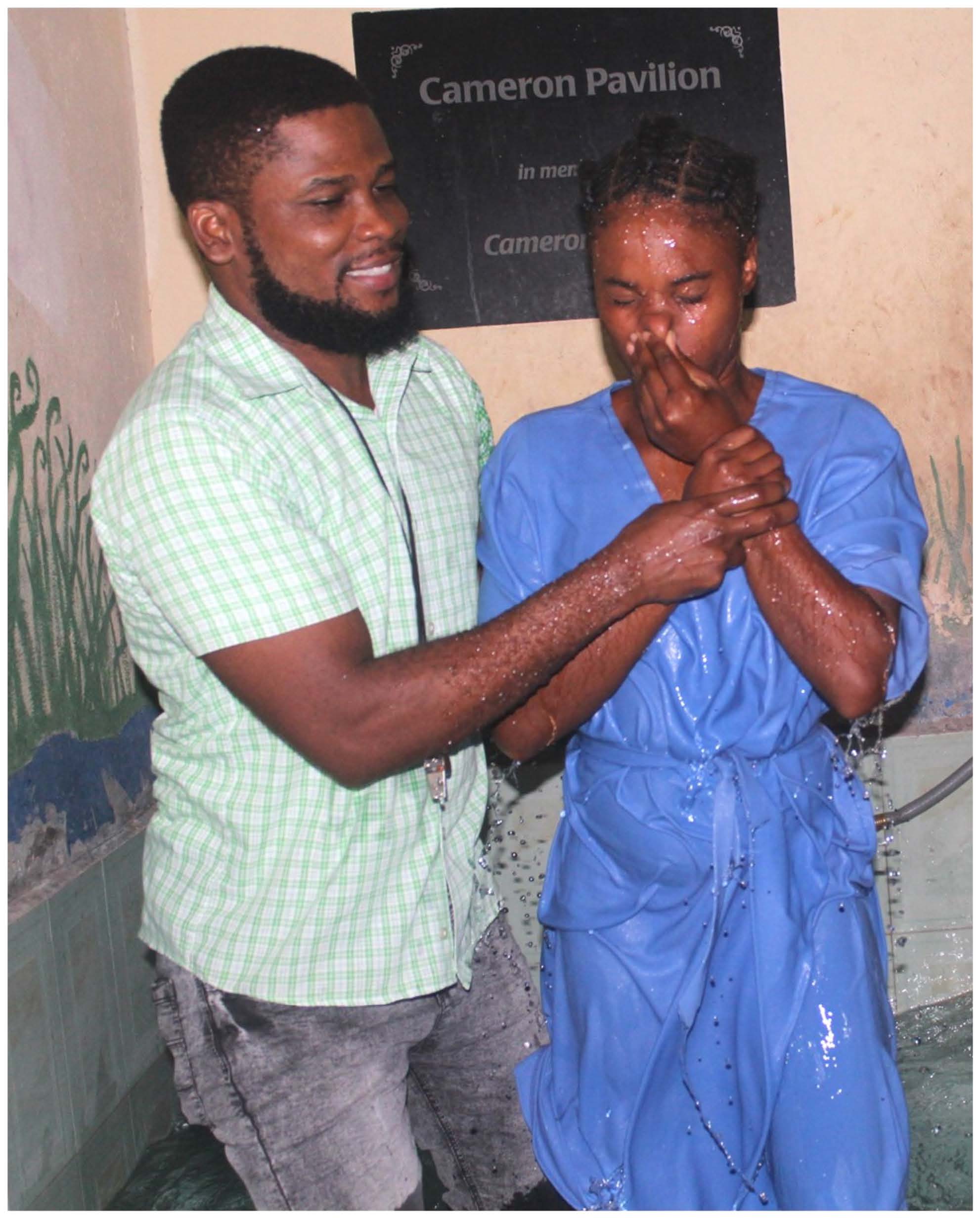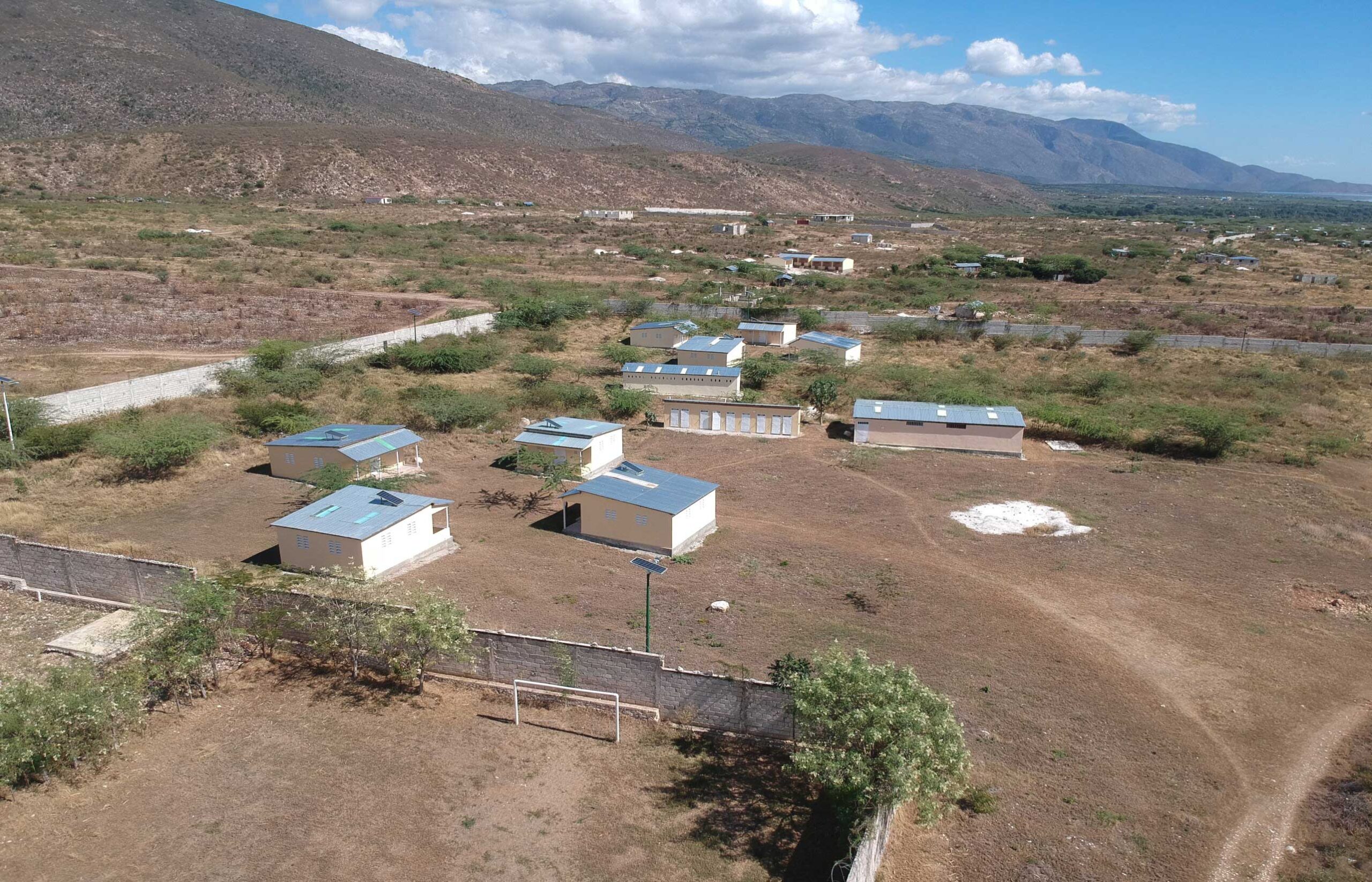 For more than fifteen years, Hope for Haiti's Children has hosted summer youth camps that have helped sponsored students grow and thrive. Hundreds of young people have attended camp and experienced the transformative power of Jesus' Gospel, the fellowship of Christian believers, and a community of discipleship that endures even after camp ends. Sponsored teens have echoed this sentiment after every single camp session: "Coming to camp changed my life!".
In addition to the evangelistic success of Camp Hope, however, there have been other valuable outcomes. Teens are mentored by faith leaders from their own schools and communities who create meaningful connection points throughout the year. Recognized student leaders are offered additional leadership training after camp ends and are given authentic opportunities to lead and serve during the school year and at future Camp Hope sessions. In addition, members of the Camp Hope leadership team are committed to sustaining this discipleship effort and serving with excellence, humility, creativity, and unity.
These camps paved the way for HFHC to establish its own church camp experience, complete with a five-acre physical campus in Thomazeau, that is now known as Camp Hope. In years past, HFHC's youth camp and Camp Hope sessions involved U.S. teams traveling to Haiti to help direct and lead camp events. However, the coronavirus pandemic of 2020 forced HFHC to adopt a different method moving forward… a model in which Haiti staff would plan, organize, and execute all camp activities without the presence of U.S. team members during camp weeks. In 2020, Johnny Laine Evenson and Roolite Religieux co-directed Camp Hope with the help of a Haitian leadership team and weekly Zoom sessions with HFHC staff in the U.S. to facilitate planning and preparation. In 2021, a small group of U.S. friends of Camp Hope traveled to Port- au-Prince to host a two-day leadership retreat for Johnny Laine, Roolite, and crew.
The results have been astounding! In the summer of 2020, 177 teens attended Camp Hope, and 74 students committed their lives to the Lord in baptism. During Camp Hope 2021, 223 students came to camp, and 42 were baptized.
Thank you for your prayerful support of all camp events and the teens who attend. We are excited about the future of Camp Hope and are devoted to making it a place for young people in Haiti to find and follow Jesus.
You Can Help Today
Through a Child Education Sponsorship, you are helping to lift a child out of poverty and providing them the hope of a better life.
Every penny of your $36/month goes directly to help your sponsored child. No monies are taken out for fundraising or for U.S.
administrative expenses.