Volunteers from across the U.S. came to Haiti this summer with one thing in common — a heart to show Christian compassion through service to the needy. Their days were spent leading youth camp activities for teens, helping with work projects, training our teachers, visiting the widows and those in need in the community, assisting in church worship services, and encouraging our children and HFHC staff.
Mission Moments – Summer 2019
 1 Caring for Widows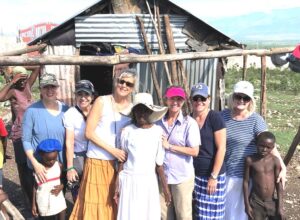 Caring for widows… This team of eight walked to remote locations to visit the homes of widows in deep need. They brought food, supplies, and spent time en-couraging and praying with them. In return, this team was blessed by the faith of these courageous ladies. (Sugar Land, TX)
 2 Classroom Construction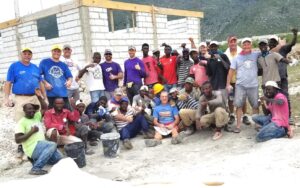 They did it again! Members of this team returned to work side-by-side with a Haiti construction crew to build the 7th grade classroom at the new Thomazeau Christian Secondary School. (Houston, TX)
3 Vacation Bible School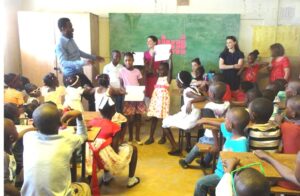 Children filled the room to participate in Vacation Bible School stories, crafts, and activities organized by the Tusculum Church of Christ. (Nashville, TN)
4 Camp Hope – Week I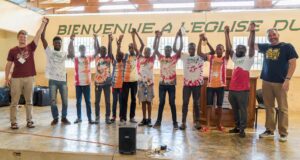 The Blue Team wins! This group of boys and their mentors were awarded the boys' group-of-the-week for their outstanding teamwork, display of servant leadership, and knowledge of the Bible. (Glendale Road Church of Christ — Murray, KY)
5 Medical Team at Thomazeau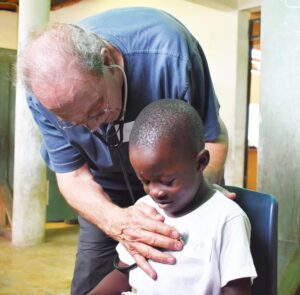 In just four days, a medical team treated over 700 individuals from the Thomazeau church & community. (Pegram, TN)
6 Teacher Training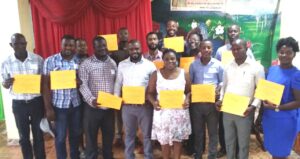 A team of teacher trainers led a workshop for the teachers and principals of all 10 schools. Everyone was thrilled to grow as an educator and proud of the certificates they earned! (Houston, TX)
7 Camp Hope – Week II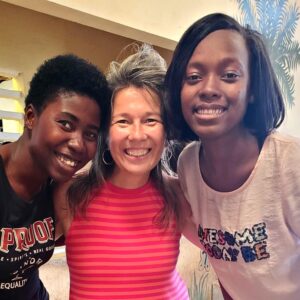 Ketura, Pam, and Dahana formed friendships that will last a lifetime! Both Ketura and Dahana were once campers…and returned to camp as translators and mentors for younger teens!(Northeast Church of Christ — Cincinnati, OH)
8 Christian Leadership Youth Camp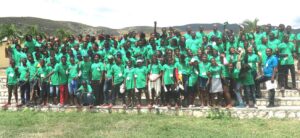 Over 100 campers attended HFHC's third camp of the summer. These teens enjoyed four days of recreational activities, Bible study and discussion groups, food, and fellowship. This year, ten of them decided to be baptized into Christ!