Thank you to all who have contributed to fund these vital crisis relief efforts!
Hurricane Matthew Update April-2017
Hurricane Matthew killed more than 500 people in Haiti when it struck in October 2016, leaving more than 175,000 without homes, and more than a million more struggling to survive. In the past six months since the devastation, Hope for Haiti's Children has been able to focus relief efforts in the areas of hunger relief, clean water solutions, health education, home rebuilding, and reconstruction of church/school facilities.
Haitian construction teams have been working non-stop to rebuild and repair the homes in Cite Soleil and others who were in dire need. The hardest hit area was in the southern tip of the peninsula. HFHC support staff and local church members have made multiple visits to the area to distribute food, medicine, first aid supplies, and construction materials. In addition, construction workers have been sent to help with the completion of the Chambellan Church of Christ and school.
Since the relief efforts began, Jeantyrard Elmera, our HFHC-Haiti NGO President, reported that this construction project has been noticed by the community and has prompted 7 gospel meetings and resulted in 91 baptisms! We give glory to God who brings blessings out of chaos and struggle. We are so grateful to those who supported these efforts to rescue and bring comfort to children and families who lost so much.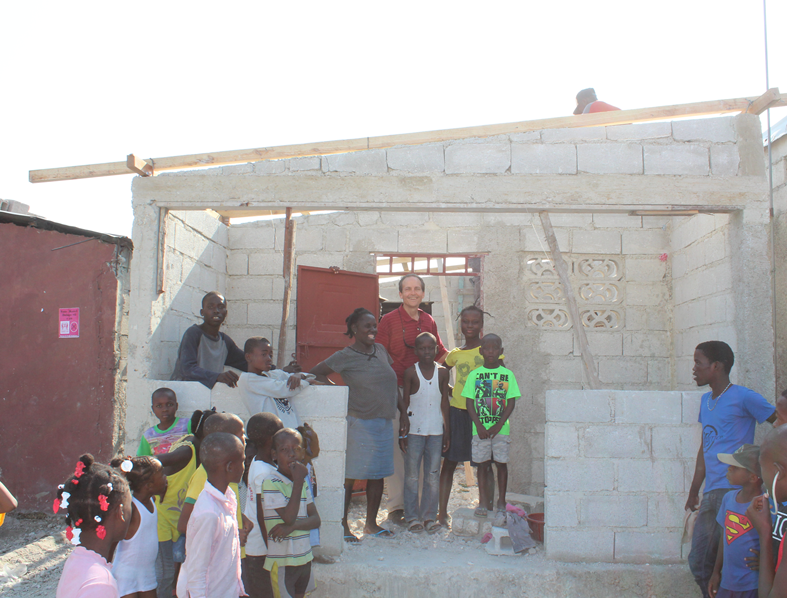 Pictured above: Grateful families rejoice over new & repaired homes.