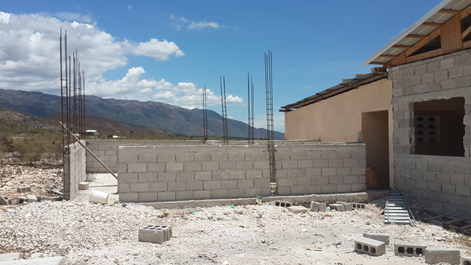 Rebuilding Hope 2020 is a 10-year, $5M effort to meet three objectives:
Nurture at-risk children by building and strengthening HFHC's two Christian orphanages and providing hunger and thirst relief in affiliated communities
Educate these children by building and strengthening ten HFHC-affiliated Christian schools
Train these youth by developing vocational and spiritual training programs via after-school clubs, summer schools, and camps
For the past 4 years, we have been blessed to meet our annual goal of $500,000 which has allowed us to make wonderful progress in all three areas as highlighted in the photos you see here.  A major blessing has been the completion of the Thomazeau Hope Center pavilion and the 3rd grade classroom, where many more children are now able to receive an education and grow into outstanding leaders.  But year to date, we have a $50,000 shortfall in Rebuilding Hope / Where Needed Most funding to move ahead on the projects scheduled to start, such as the Thomazeau Christian Orphanage kitchen/dining hall.  You will find the details of all the plans and current progress at: www.RebuildingHope.org.  Please prayerfully consider a Rebuilding Hope gift this year to help us bridge the $50,000 gap.
Ken Bever, Founder & President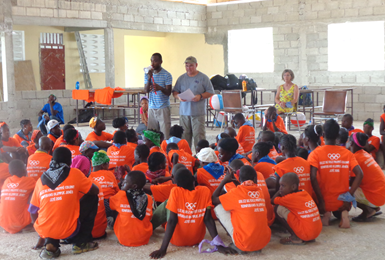 Summer "Youth Day" at newly completed Thomazeau Hope Center pavilion organized by First Colony mission team