From its earliest days in 1995, Hope for Haiti's Children has functioned chiefly as a child sponsorship organization and has, to date, provided sponsorships for over 10,000 Haitian children. We ensure that a child in Haiti is connected with a sponsoring partner in the United States who provides funding for a quality education at one of our ten Christian schools.
For $36 per month, each Haitian child receives the following: paid tuition as well as school entrance and exam fees; books, school supplies, and a backpack; school uniform; medical care; transportation to/from school as needed; and a special end-of-year gift. In addition, the sponsoring partner receives a yearly update and current photo of the sponsored student, a translated personal letter from the student, email and printed newsletters, updates, and financial annual reports.
Take a look below and see just a few of the reasons why child sponsorship truly makes a difference… one child at a time!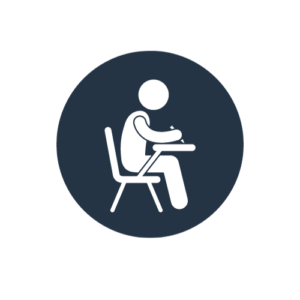 HFHC schools are located throughout various regions of Haiti… from the crowded streets of Port au Prince to the rural landscapes of Brajirois and Robert. Local principals and teachers are committed to the Christian formation and scholastic success of each student, and our U.S. and Haiti staff works collectively to provide administrative support, capital funding, and a holistic vision for all academic endeavors.

As part of HFHC's sponsorship program, each child receives a new, custom-made school uniform at the beginning of the academic year.  School uniforms are a blessing to students and instill a sense of pride, equity, and belonging in the educational community. Many families who do not have the means to provide children with "school clothes" are exceedingly grateful for this gift!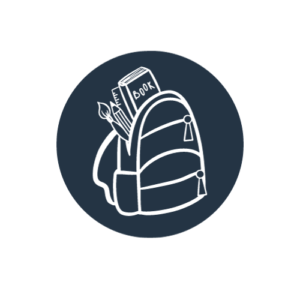 School uniforms are incomplete without backpacks! New backpacks and school supplies are gifted to HFHC-sponsored students every school year thanks to the $36/month funding provided by partnering sponsors.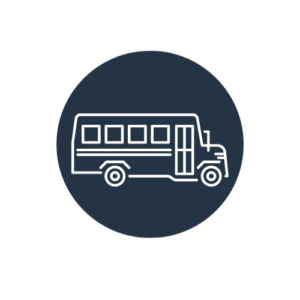 Sponsorship funding provides safe and reliable transportation to and from classes via school bus for many of our students. Thanks to generous donations and the Project

Hope

Gift Match campaign, HFHC has secured the funds necessary to purchase a new school bus this fall!