Santa's Sleigh Delivers Joy to Haiti!
(with some help from Missionary Flights International)
All joyboxes have arrived safely in Haiti, ready to be delivered this December.  Thank you to the 23 churches who packed 1,742 boxes for the children.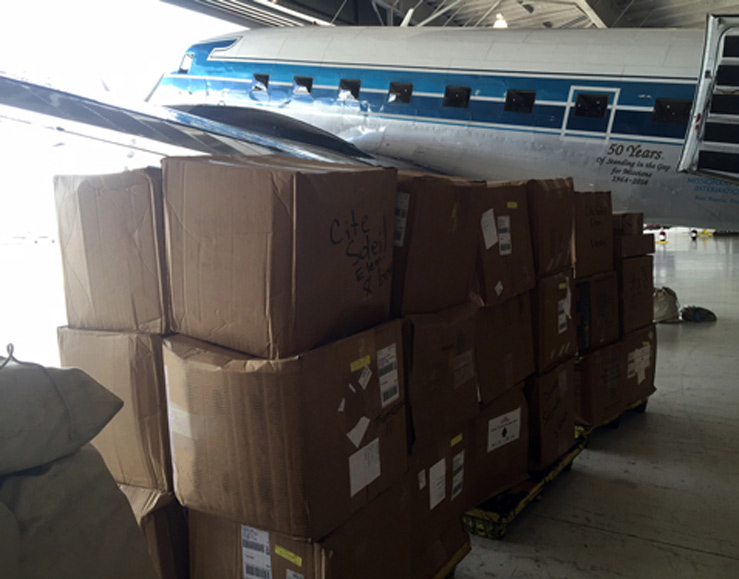 Each year, churches, organizations, and individuals, lovingly pack shoe boxes with gifts to send to children living in desperate situations in Haiti. When a child opens a shoe box, they're opening more than a present picked out just for them, they are being reminded that there are others who care and are praying for them.
These simple gifts not only bring a smile to a child, but open their heart to respond to the Gospel message and experience the real hope that changes lives. Toys, candy, clothing, and school supplies are just some of the items that the children will be unwrapping this Christmas.
Update!  Santa & his helpers delivered the joy – thank you to all who helped make this Christmas season extra special for the children of Haiti.